President Donald Trump released a statement blasting the $40 billion being given to the Ukraine as Americans are struggling.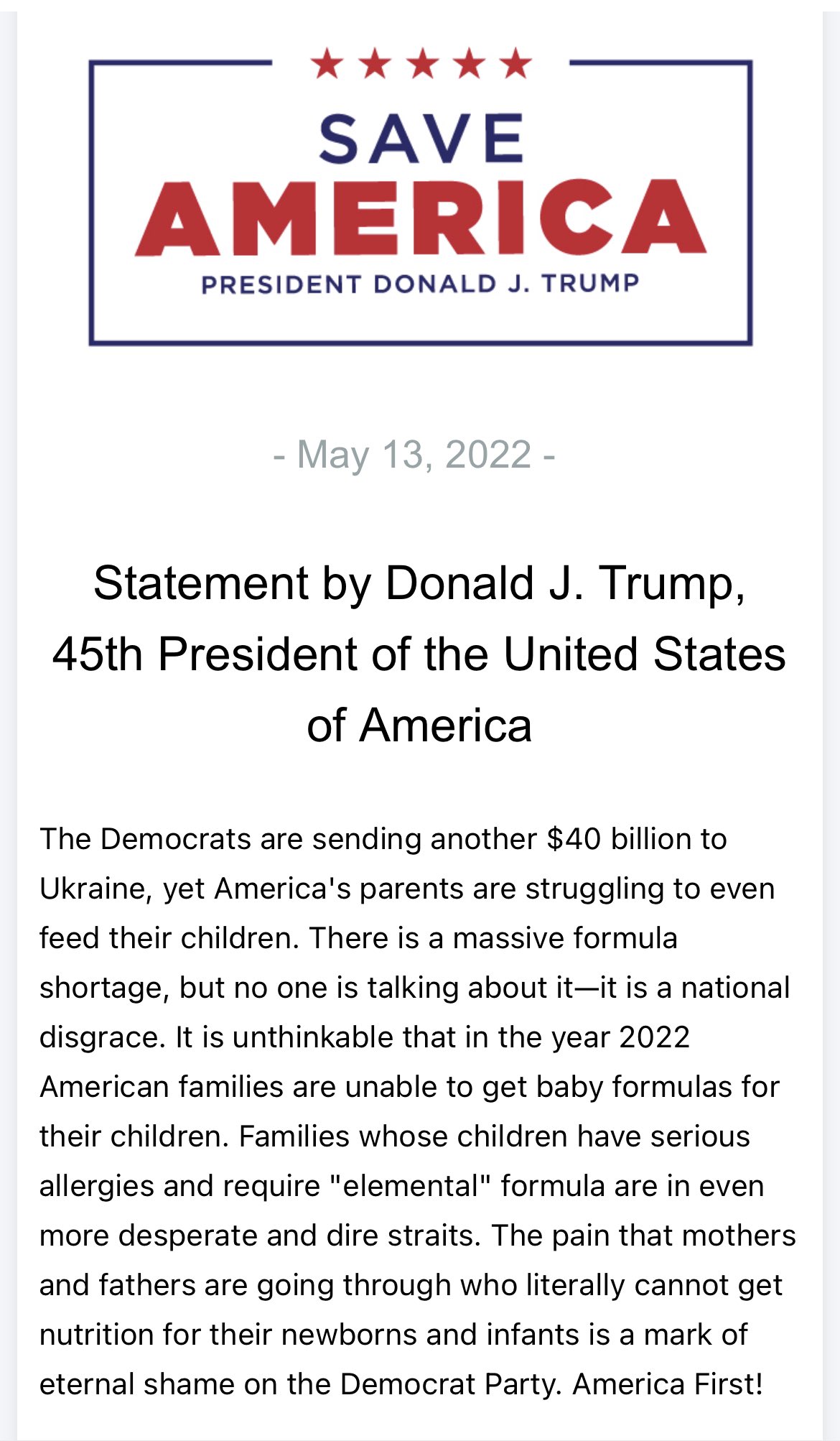 Since Biden has taken office Americans have suffered. Inflation is hitting record highs, gas prices are out of control, the border is wide open to just name a few.
Biden's America: Wholesale Inflation Remains Near 40-Year-High – Climbs 11%
Biden Admin Shipping Baby Formula To Migrant Holding Facilities Amid Baby Formula Shortage
For the antidote to media bias, check out ProTrumpNews.com
The Palmieri Report is a Pro-America News Outlet founded by Jacob Palmieri. The Palmieri Report is dedicated to giving people the truth so that they can form their own informed political opinions. 
Follow our Rumble for daily uploads
Follow us on social media:
GETTR Link–Parler Link–Telegram Link
We appreciate feedback. Click here to send us any comments and corrections. 
Listen to our Daily News Podcast!