11 RINOs turned their backs on their voters and voted with the Democrats/McConnell on the short-term debt increase bill.
Rounds also votes YES

ONGOING GOP YES TALLY:
Barrasso
Blunt
Capito
Collins
Cornyn
McConnell
Murkowski
Portman
Rounds
Shelby
Thune

That's 11.

— Frank Thorp V (@frankthorp) October 8, 2021
Here is the bill:
HERE'S THE DEBT LIMIT BILL.

One page. $480 billion debt limit hike pic.twitter.com/OMg6Wyy6Kb

— Jake Sherman (@JakeSherman) October 7, 2021
Trump just released a statement calling on GOP senators to vote against it.
NEW!

President Donald J. Trump:

"Republican Senators, do not vote for this terrible deal being pushed by folding Mitch McConnell. Stand strong for our Country. The American people are with you!" pic.twitter.com/kOg105ODWV

— Liz Harrington (@realLizUSA) October 7, 2021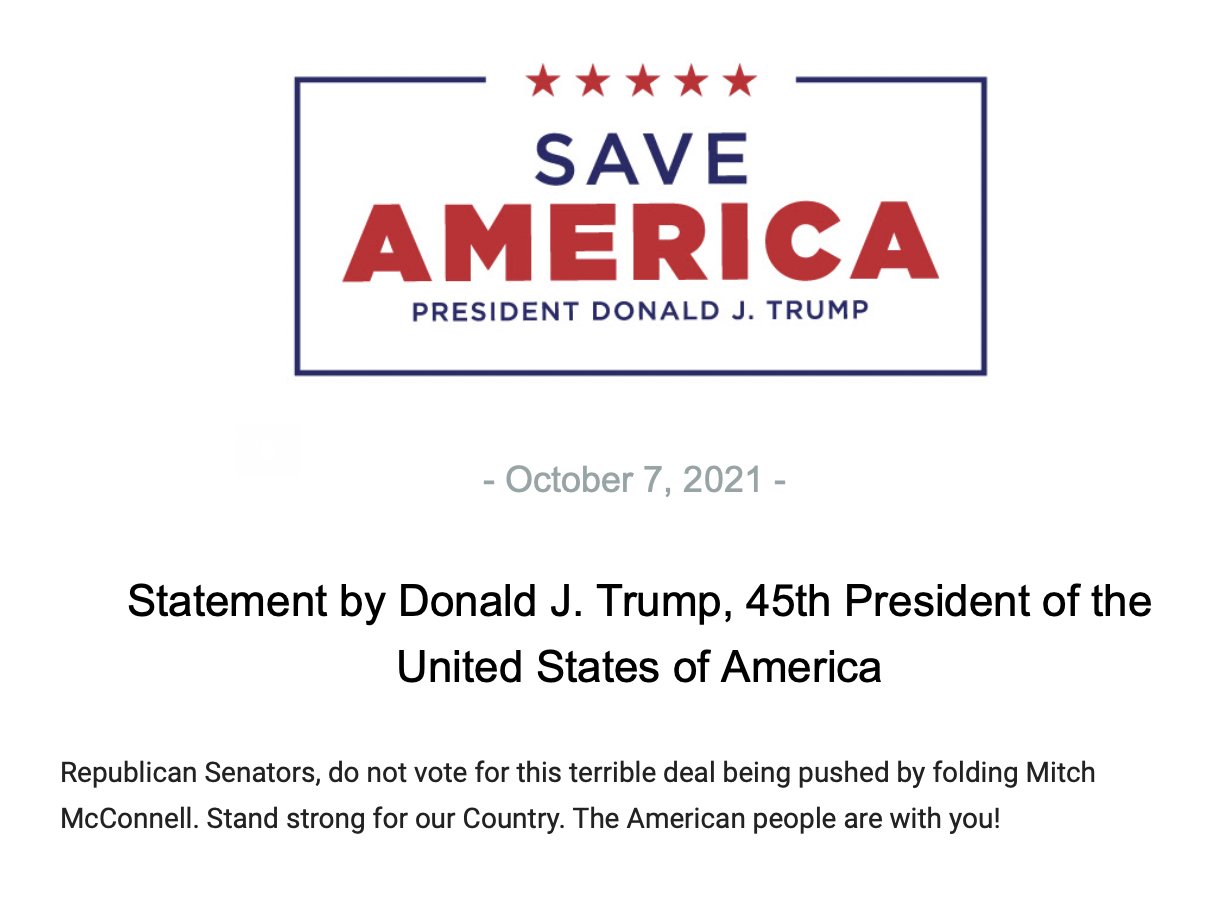 The Palmieri Report is a Pro-America News Outlet founded by Jacob Palmieri. The Palmieri Report is dedicated to giving people the truth so that they can form their own informed political opinions. You can help us beat Big Tech by following us on GETTR , Telegram, and Rumble.