Trump continues to hammer Mitch McConnell.
Trump just released a statement calling on GOP senators to vote against McConnell's debt increase bill.
NEW!

President Donald J. Trump:

"Republican Senators, do not vote for this terrible deal being pushed by folding Mitch McConnell. Stand strong for our Country. The American people are with you!" pic.twitter.com/kOg105ODWV

— Liz Harrington (@realLizUSA) October 7, 2021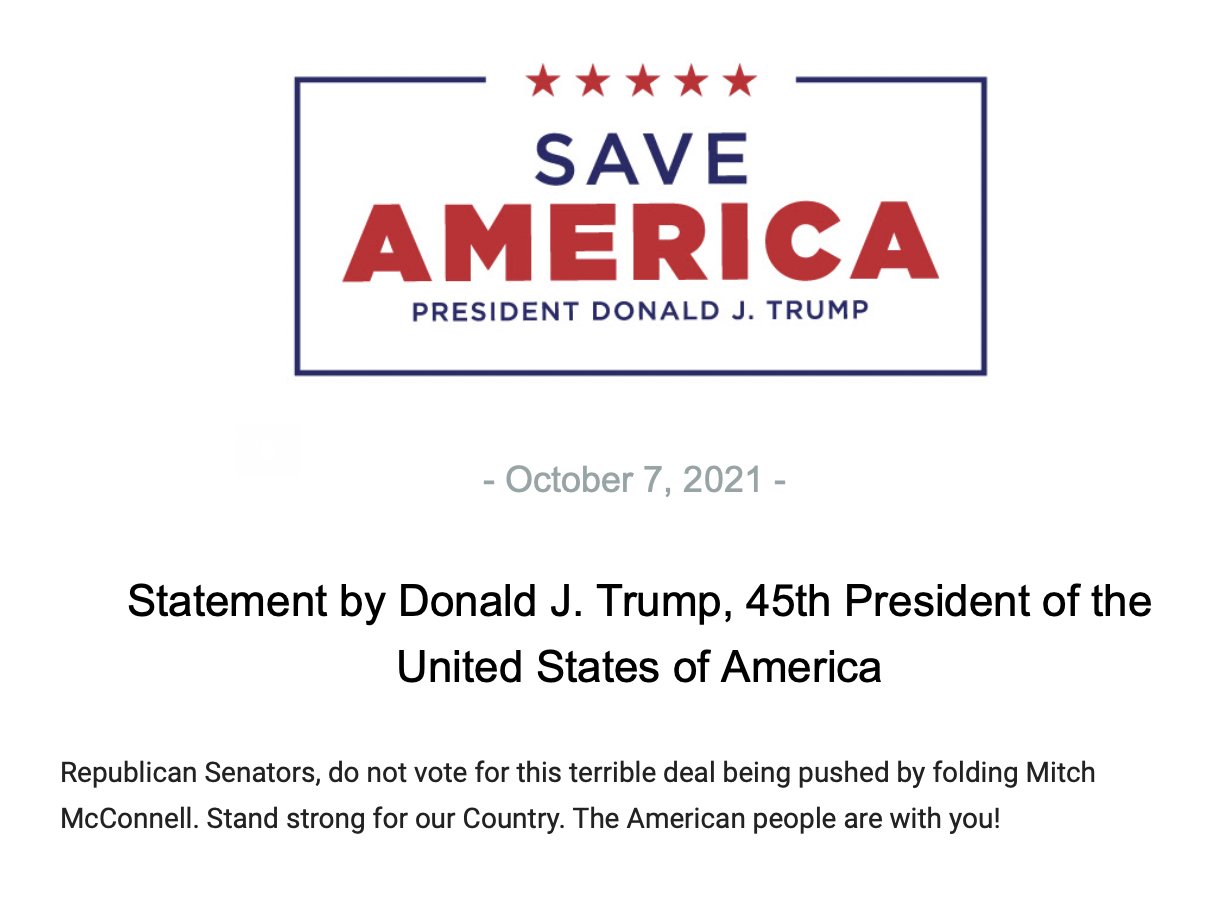 Lindsey Graham has already announced he does not support Mitch McConnell's short-term debt hike:
RINO Lindsey Graham Breaks With McConnell–Won't Support Short-Term Debt Hike
The Palmieri Report is a Pro-America News Outlet founded by Jacob Palmieri. The Palmieri Report is dedicated to giving people the truth so that they can form their own informed political opinions. You can help us beat Big Tech by following us on GETTR , Telegram, and Rumble.