Trump promoted a rally demanding an audit in Michigan.
Every day Americans showed up.
They let state leaders in Michigan know that they want an audit of the 2020 election.
"We want an audit!" chants from the crowd outside the Capitol Building #Lansing #Michigan pic.twitter.com/nNZC3vrn4o

— Brendan Gutenschwager (@BGOnTheScene) October 12, 2021
Trump had previously exposed that RINOs in Michigan were blocking an audit of the 2020 election.
There is no reason anyone should block an audit of the clearly disastrous 2020 election. 
Trump just released a statement exposing that RINOs in Michigan are blocking an audit of the 2020 election in Michigan.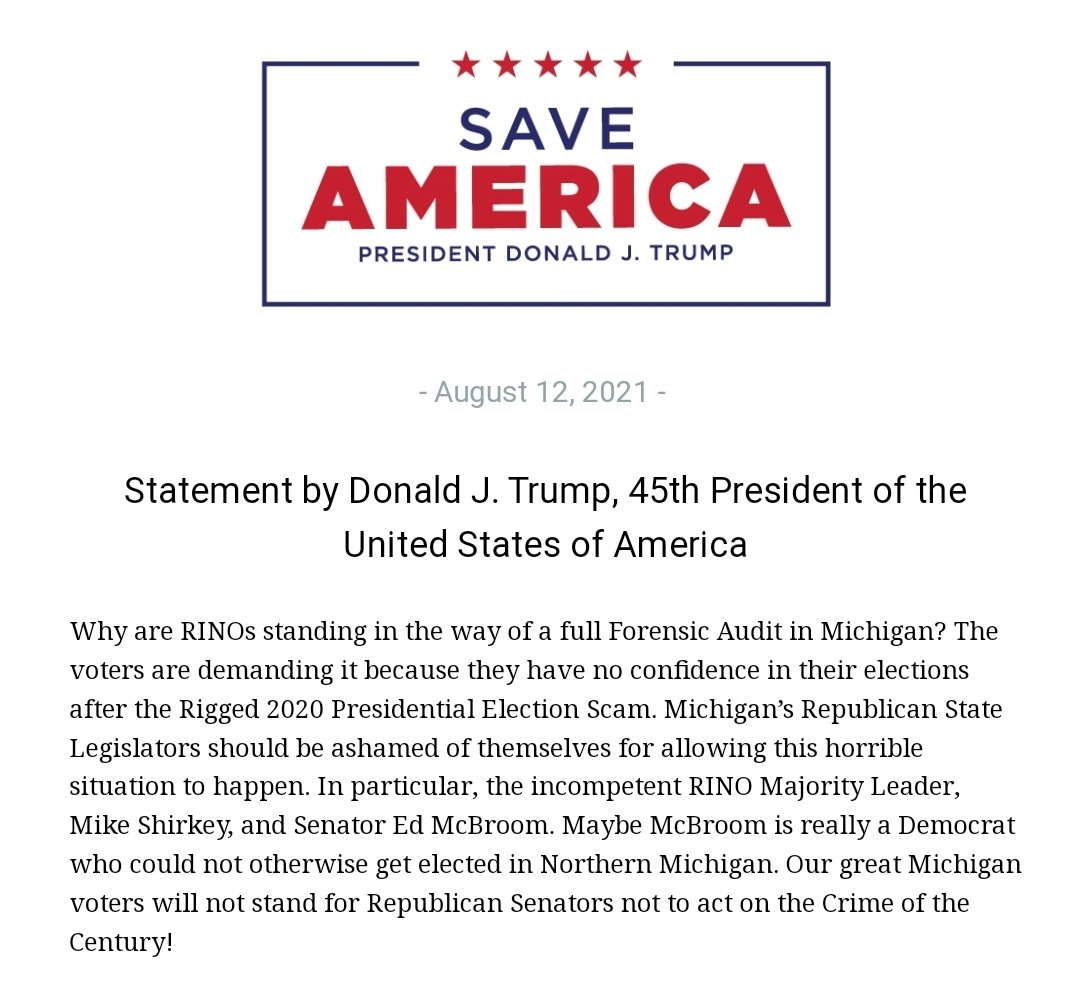 The Navarro report exposed that there were 446,803 possible illegal votes in Michigan.
This is far more than Biden's victory margin.
The Palmieri Report is a Pro-America News Outlet founded by Jacob Palmieri. The Palmieri Report is dedicated to giving people the truth so that they can form their own informed political opinions. You can help us beat Big Tech by following us on GETTR , Telegram, and Rumble.