There is no reason anyone should block an audit of the clearly disastrous 2020 election. 
Trump just released a statement exposing that RINOs in Michigan are blocking an audit of the 2020 election in Michigan.
NEW!

President Donald J. Trump:

"Why are RINOs standing in the way of a full Forensic Audit in Michigan? The voters are demanding it because they have no confidence in their elections after the Rigged 2020 Presidential Election Scam. pic.twitter.com/4Clqwtobd4

— Liz Harrington (@realLizUSA) August 13, 2021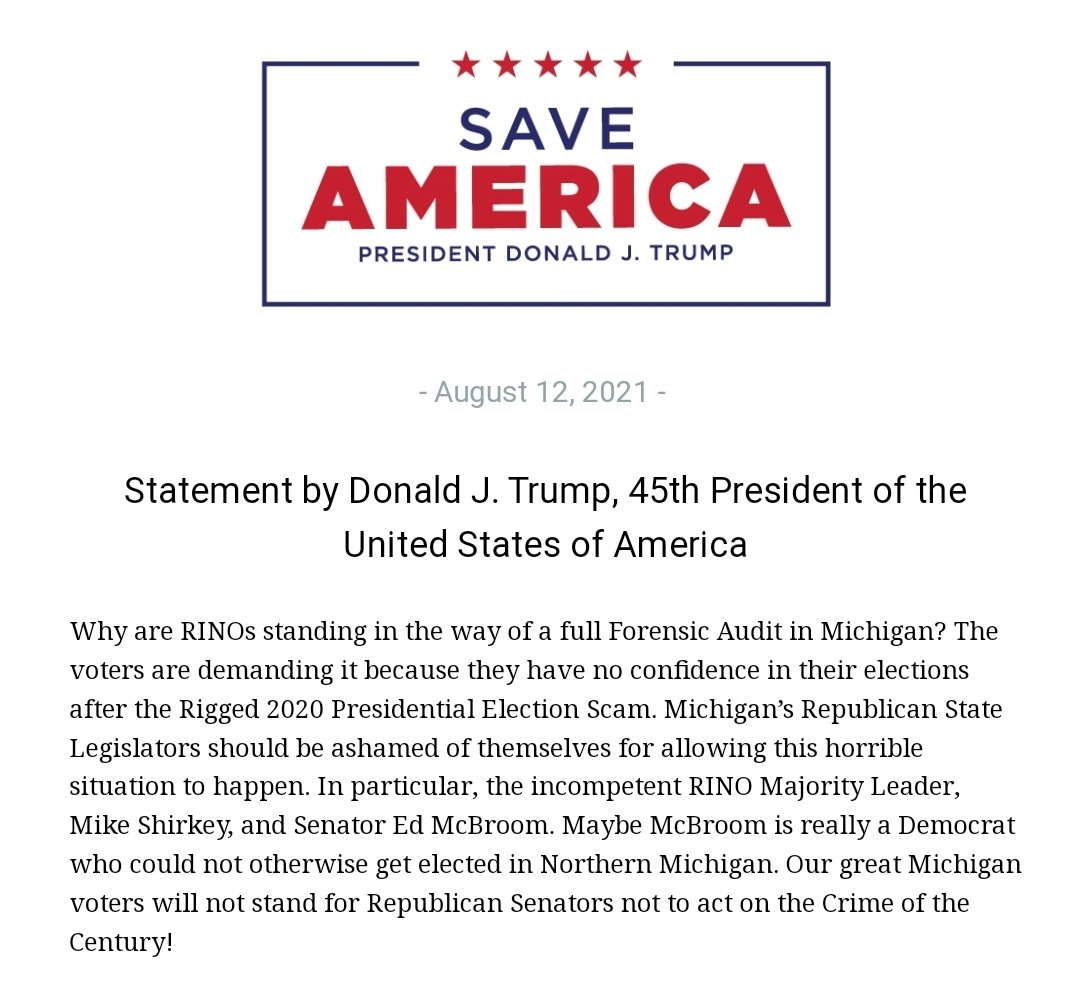 All 50 states should be doing audits.
We have evidence of widespread election issues in multiple states.
According to The Navarro Report, there were 446,803 "possible illegal votes" in Michigan.
The only way to find out exactly how many are illegal is through an audit.
The Navarro report also exposed the widespread voter irregularities in Michigan.
These RINOs should be ashamed of themselves. 
The Palmieri Report is a Pro-America News Outlet founded by Jacob Palmieri four years ago at the age of 19. Since its founding, it has gotten over 2M pages views and over 20k followers. The Palmieri Report is dedicated to giving people the truth so that they can form their own informed political opinions.