The media has begun a new hoax narrative against President Trump.
The new one is surrounding his long-term account firm that decided they were no longer working with the Trump organization.
Donald Trump's accountants, Mazars USA LLP, decided to call it quits. For the former president and his three eldest children, it's an unwelcome development that amplifies financial pressures enveloping their company, the Trump Organization. It also raises the stakes in a pair of high-profile fraud investigations of the family.
Trump has officially responded.
Trump pointed out that the reason they left was that they were being harassed by radical left district attorneys and attorney generals.
He added, "My company is incredible with some of the greatest assets in the world and very low debt."
NEW!

President Donald J. Trump:

"My long-term accounting firm didn't leave me for any other reason than they were harassed, abused, and frightened by DA's and AG's that for years have been threatening them with indictment and ruination. They were "broken" by these Radical… pic.twitter.com/cdcSeZENDl

— Liz Harrington (@realLizUSA) February 20, 2022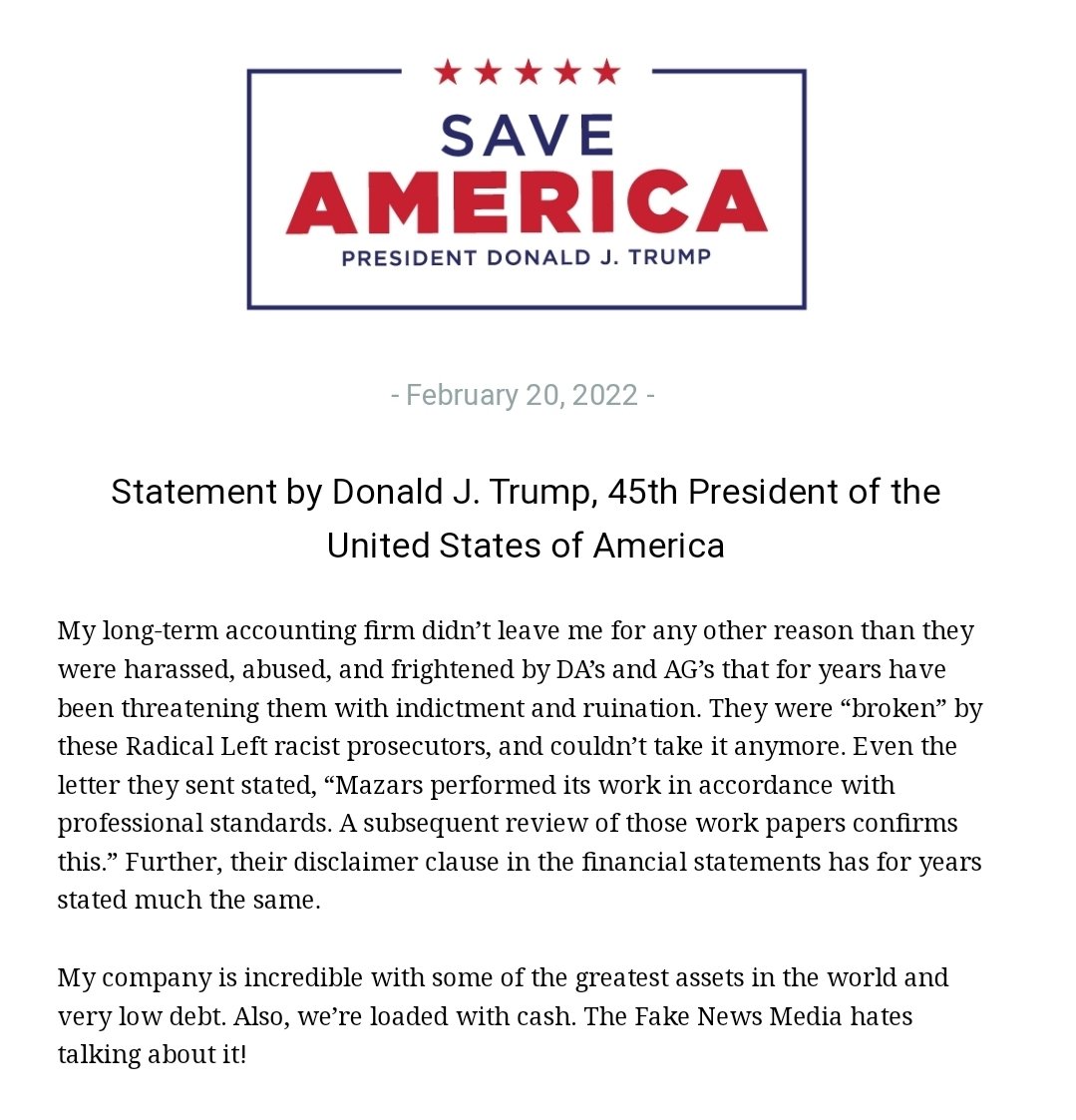 For the antidote to media bias, check out ProTrumpNews.com
The Palmieri Report is a Pro-America News Outlet founded by Jacob Palmieri. The Palmieri Report is dedicated to giving people the truth so that they can form their own informed political opinions. 
Follow us on social media:
GETTR Link–Parler Link–Telegram Link
We appreciate feedback. Click here to send us any comments and corrections. 
Listen to our Daily News Podcast!