Drudge Alternative
Good news for the MAGA movement.
Trump-backed US Senate Candidate Herschel Walker has a massive lead in the GOP Primary.
Massive #HerschelWalker lead – #GASen #GOP #Primary @trafalgar_group #Poll released today on @seanhannity radio show

75.7% @HerschelWalker,
6.3% @GaryBlackForGA,
2.7% @LathamSaddler,
2.2% @kelvinking4ga,
13.2% undecided#gapol See Report: https://t.co/Z8d2pQcmIX pic.twitter.com/vycMeVyzZi

— Robert C. Cahaly (@RobertCahaly) September 10, 2021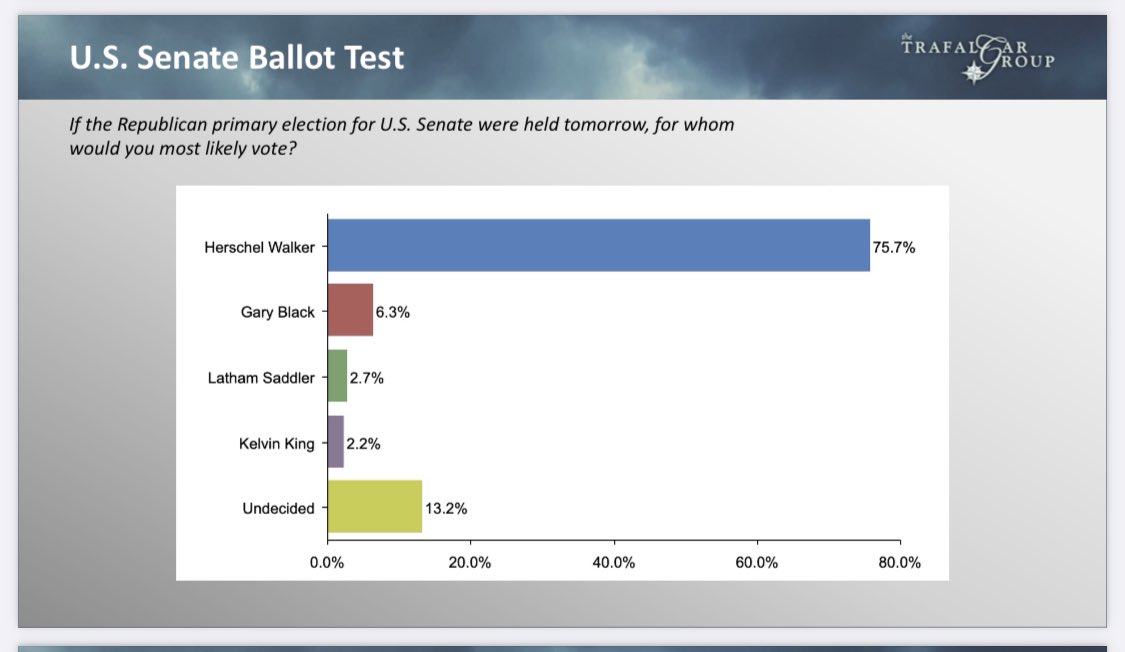 Trump endorsed him back on September 2nd:
Mitch McConnell is doing all he can to stop Herschel Walker and put in a RINO instead:
McConnell Continues To Try And Stop Herschel Walker From Running
The Palmieri Report is a Pro-America News Outlet founded by Jacob Palmieri four years ago at the age of 19. Since its founding, it has gotten over 2M pages views and over 20k followers. The Palmieri Report is dedicated to giving people the truth so that they can form their own informed political opinions.