Liz Cheney just got more bad news.
Pay-Pal Co-founder Peter Thiel just donated the maximum amount to Liz Cheney's primary challenger Harriet Hageman.
Wyoming Rep. Liz Cheney's primary challenger landed former President Donald Trump's endorsement before she even officially launched her campaign. Now, she's cashing big checks from Trump's biggest donors — including tech billionaire Peter Thiel.

Thiel has contributed the maximum-allowed, $5,800 check to Harriet Hageman, the Trump-endorsed attorney running against Cheney in next year's Republican primary. The former president has made Cheney, an outspoken critic who voted for his impeachment in January, his top target in the 2022 election, and now big-money benefactors like Thiel are piling into the race
Harriet Hageman is the same candidate Trump backed.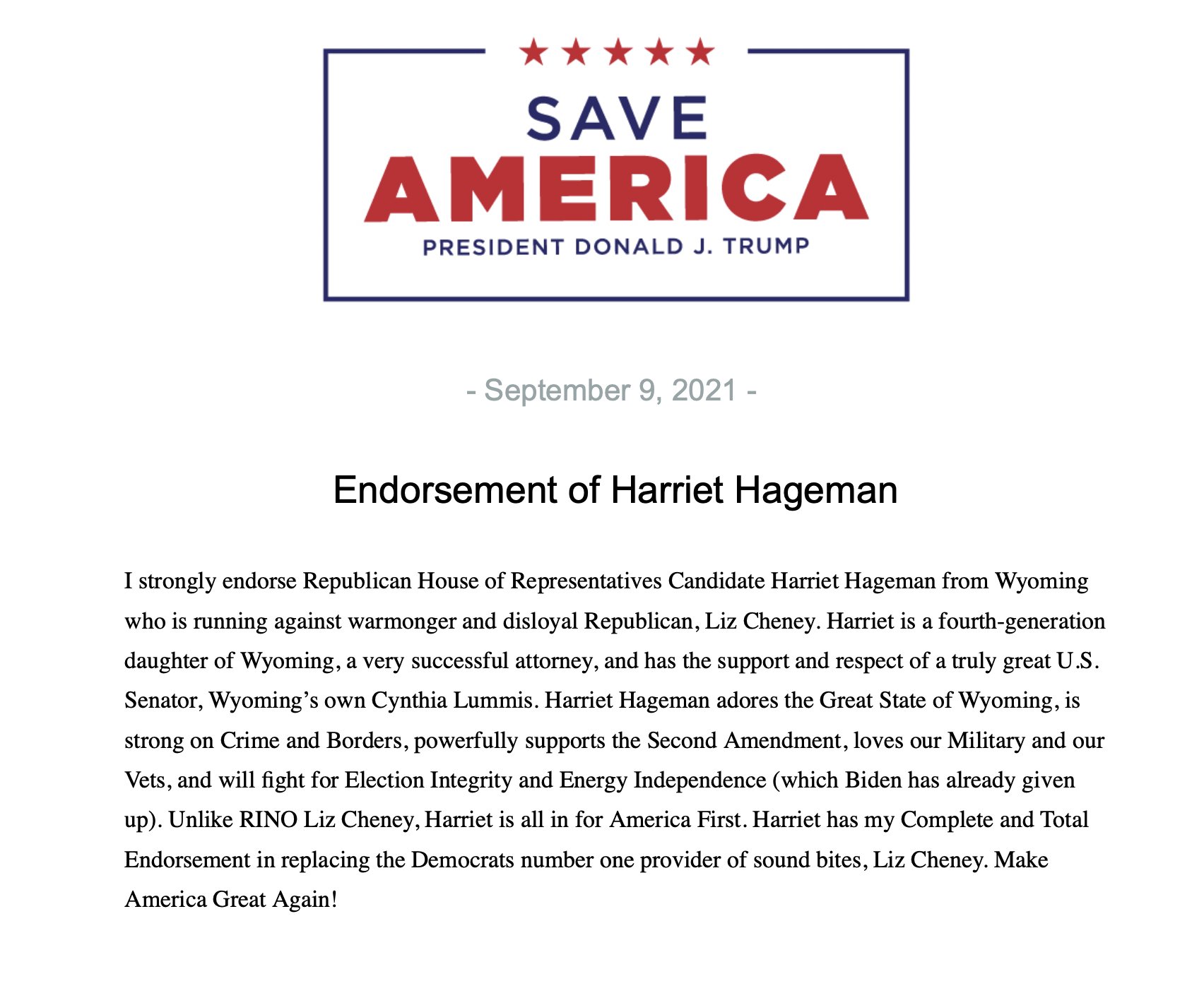 She can get all the corrupt swamp donors she wants…
…She is done.
The Palmieri Report is a Pro-America News Outlet founded by Jacob Palmieri. The Palmieri Report is dedicated to giving people the truth so that they can form their own informed political opinions. You can help us beat Big Tech by following us on GETTR , Telegram, and Rumble.