Trump continues to fight for election integrity.
Trump just released a statement warning the Republican party that if they don't fix the issues with the election voters won't come out to vote.
NEW!

"If we don't solve the Presidential Election Fraud of 2020 (which we have thoroughly and conclusively documented), Republicans will not be voting in '22 or '24. It is the single most important thing for Republicans to do." – President Donald J. Trump pic.twitter.com/eZAPCPIUu1

— Liz Harrington (@realLizUSA) October 13, 2021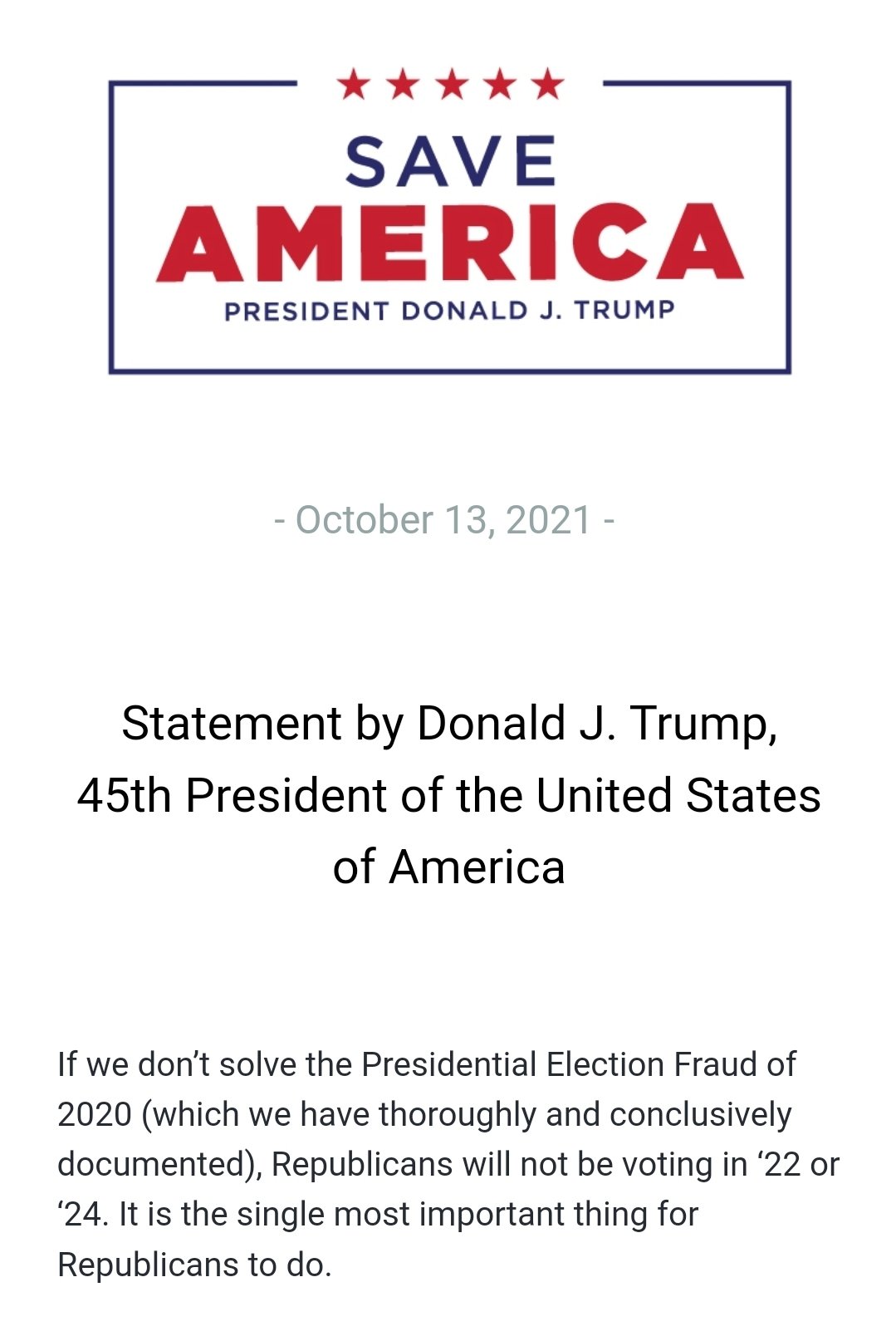 Election integrity is the #1 issue!
The Palmieri Report is a Pro-America News Outlet founded by Jacob Palmieri. The Palmieri Report is dedicated to giving people the truth so that they can form their own informed political opinions. You can help us beat Big Tech by following us on GETTR , Telegram, and Rumble.