Breitbart News outlined all of the support Trump is receiving from Israel.
Breitbart:
"Trump, make Israel great," says one. "Trump is a friend of Zion," says another.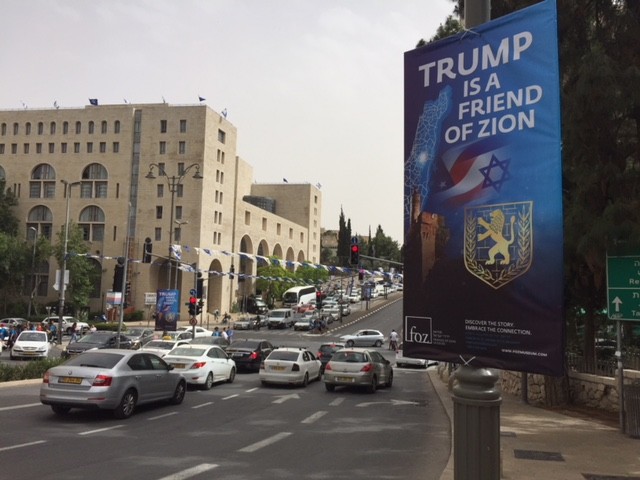 The signs reflect the mood in Israel, where President Donald Trump is rapidly becoming a hero, thanks in part to his decision to move the embassy, as well as his decision on Tuesday to pull the U.S. out of the nuclear deal with Iran.
But they also represent the specific institution that paid for the signs to occupy their present position near the Old City: the Friends of Zion Museum.
Joel Pollak took to Twitter
Arrived in Israel a few hours ago and I've already been stopped three times by people who want to thank America for @realDonaldTrump

— Joel B. Pollak (@joelpollak) May 9, 2018
Israeli taxi driver brings up @realDonaldTrump. "Yesterday was a big day… Trump is giving his soul for Israel… He has giant balls… There's no one like him." Says last night's IDF attack on Iranian missile sites in Syria (if that's what it was) put folks at ease in Tel Aviv.

— Joel B. Pollak (@joelpollak) May 9, 2018
These revelations come after Donald Trump pulled out of the Iran Deal and decided to move the U.S embassy to Jerusalem.