RINOs are in deep trouble.
45th President Donald Trump's Political Committees have over $122 million cash on hand currently.
$51 million was raised between July 1st and Dec 31st. 
Unlike the RINOs Trump's donors aren't elitists in the swamp.
98.6% of the donations were under $200.
Trump also pointed out he is going to use this money to "capture and define" the future of the Republican party.
President Donald J. Trump's Political Committees Announce OVER $122 Million Cash on Hand, with over $51 Million Raised from Jul 1-Dec 31, 2021 pic.twitter.com/dpEqRmq1aF

— Liz Harrington (@realLizUSA) January 31, 2022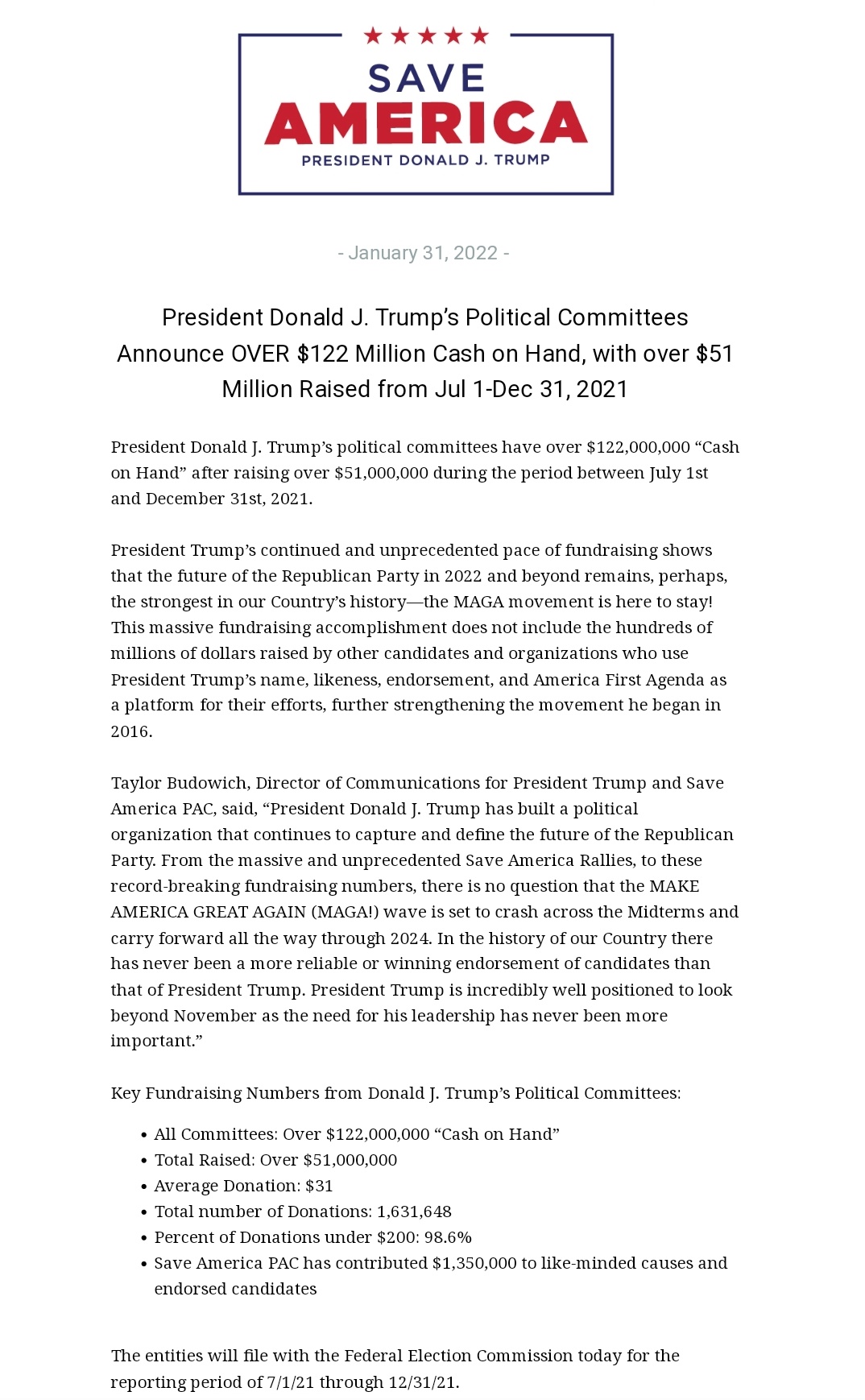 For the antidote to media bias, check out ProTrumpNews.com
The Palmieri Report is a Pro-America News Outlet founded by Jacob Palmieri. The Palmieri Report is dedicated to giving people the truth so that they can form their own informed political opinions. 
Follow us on social media:
GETTR Link–Parler Link–Telegram Link
We appreciate feedback. Click here to send us any comments and corrections. 
Listen to our Daily News Podcast!