Evidence that the 2020 election was stolen continues to come out.
Yet, elected officials continue to sit on their hands and do nothing about the fraud.
45th President Donald Trump just released a statement asking Arizona AG Mark Brnovich why nothing is being done about 2020 election fraud in Arizona.
NEW!

President Donald J. Trump:

"When is the Attorney General of Arizona going to rule on all of the Election Fraud and large-scale Election Irregularities that wait before him? People want to know whether or not Attorney General Brnovich is up to doing the right thing, or… pic.twitter.com/SG3vjZgdHx

— Liz Harrington (@realLizUSA) March 18, 2022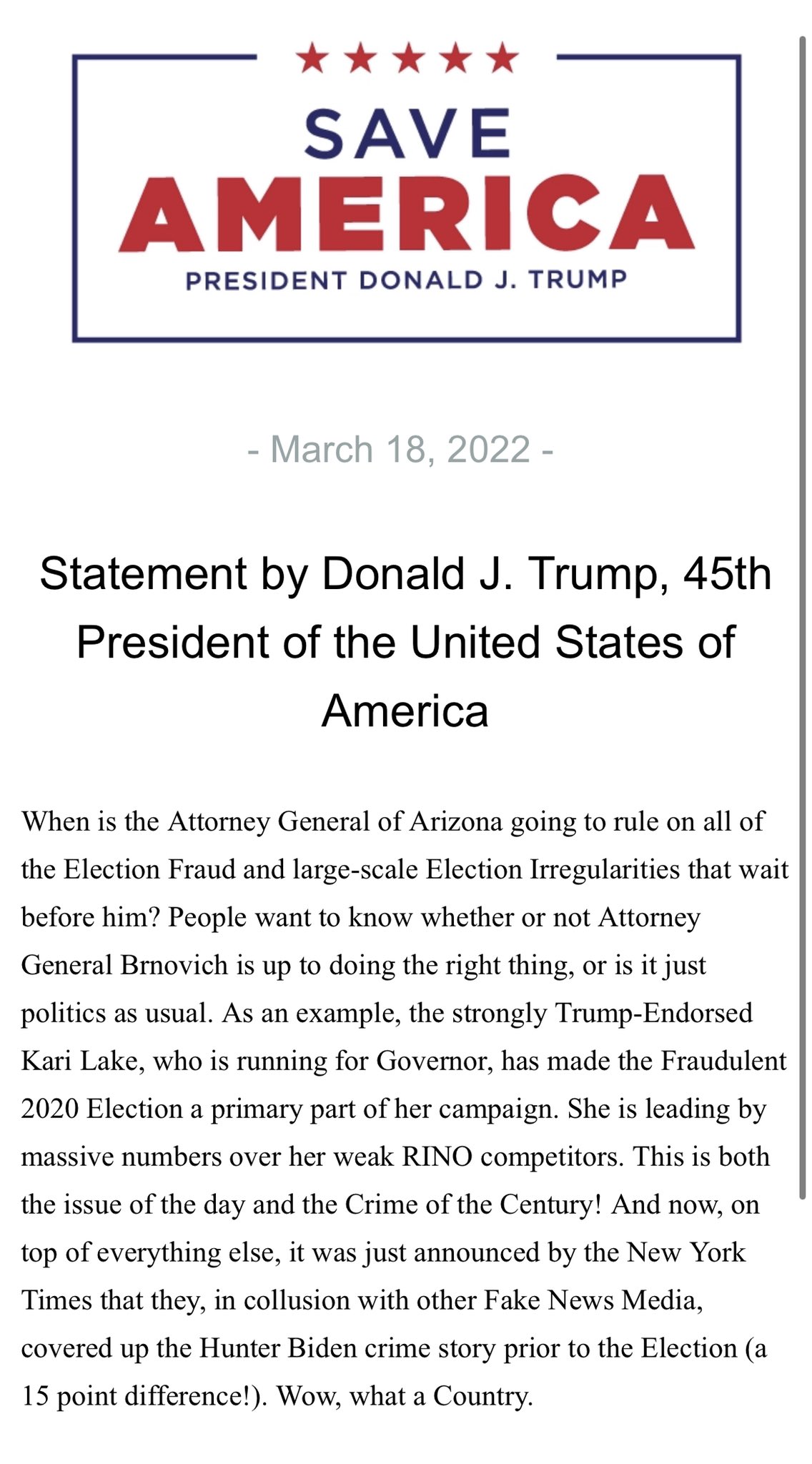 Our reports on the Arizona audit:
Arizona State Senator Wendy Rogers Releases Bombshell Analysis Of AZ Audit
"When Will The Legislature Vote To Decertify?"–Trump Releases Statement On What Is Going On In Arizona
For the antidote to media bias, check out ProTrumpNews.com
The Palmieri Report is a Pro-America News Outlet founded by Jacob Palmieri. The Palmieri Report is dedicated to giving people the truth so that they can form their own informed political opinions. 
Follow our Rumble for daily uploads
Follow us on social media:
GETTR Link–Parler Link–Telegram Link
We appreciate feedback. Click here to send us any comments and corrections. 
Listen to our Daily News Podcast!