Biden's Afghanistan withdrawal continues to be a global embarrassment. 
Now, he is ordering the US Embassy in Kabul to burn American Flags so they can't be used for propaganda purposes.
The Kabul embassy staff have begun destroying classified documents and equipment. An internal memo called for the disposal of "American flags … which could be misused in propaganda efforts," https://t.co/1SwiDgiKRB pic.twitter.com/pagdUAKxYr

— John Hudson (@John_Hudson) August 13, 2021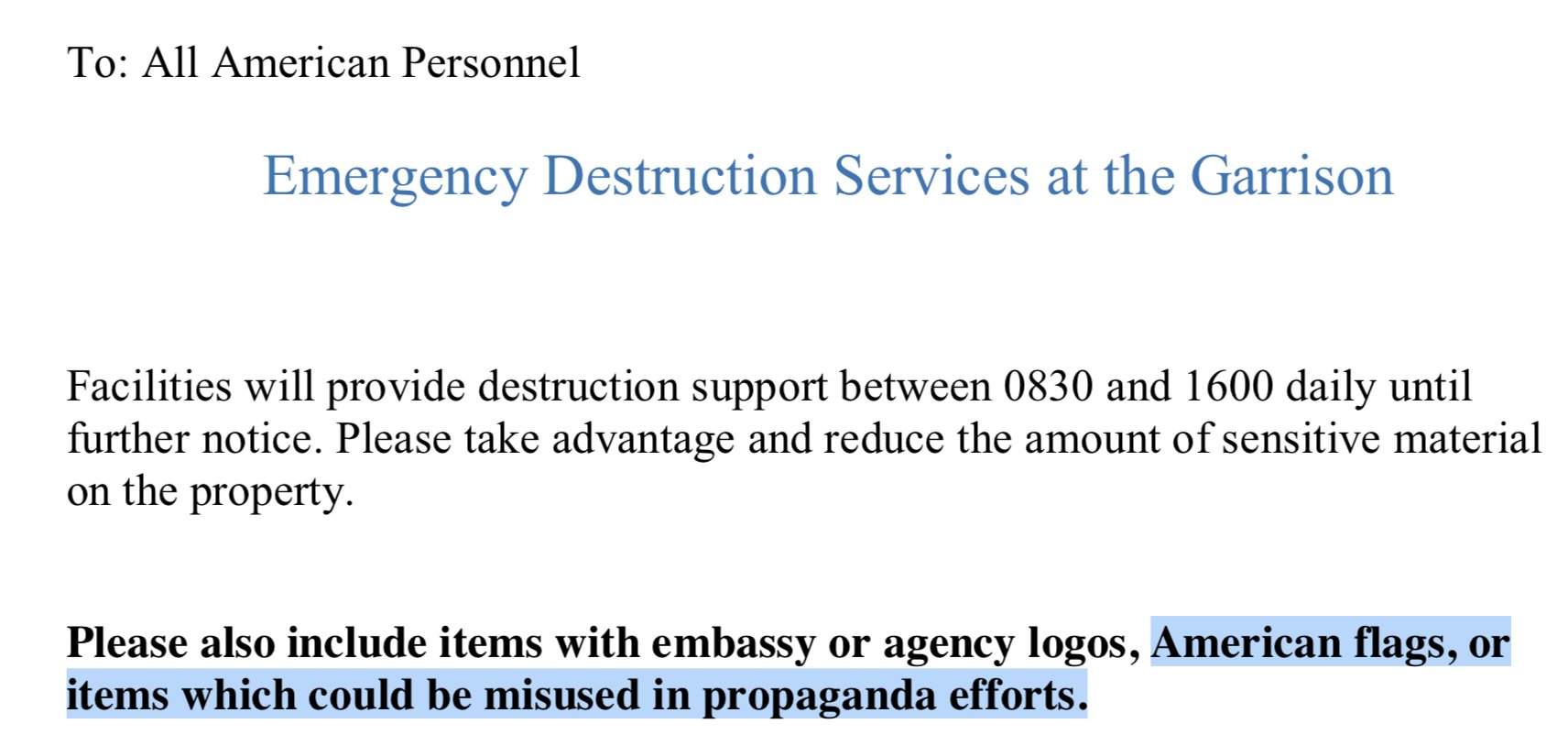 Joe Biden's administration has instructed embassy staff in Kabul to destroy American flags to minimize the embarrassment the administration will face through propaganda produced by the Taliban.

"Facilities will provide destruction support between 0830 and 1600 daily until further notice. Please take advantage and reduce the amount of sensitive material on the property." The memo added in bold font, "Please also include items embassy or agency logos, American flags, or items which could be misused in propaganda efforts."
The Palmieri Report is a Pro-America News Outlet founded by Jacob Palmieri four years ago at the age of 19. Since its founding, it has gotten over 2M pages views and over 20k followers. The Palmieri Report is dedicated to giving people the truth so that they can form their own informed political opinions.