The US economy just missed expectations again.
550,000 jobs were expected to be added in November.
Once the data came in only 210,000 were created.
JUST IN – U.S. economy added only 210,000 jobs in November, a gigantic miss to the 550,000 expected.

— Disclose.tv (@disclosetv) December 3, 2021
U.S. employers added a sluggish 210,000 jobs in November as the economy contends with inflation and shortages, the Labor Department reported.

…

Economists have forecast that employers added 535,000 jobs in November, nearly the same as October's 531,000 gain, according to data provider FactSet, and that the unemployment rate dipped from 4.6% to 4.5%. The Labor Department will issue the jobs report at 8:30 a.m. Eastern time Friday.
Trump has officially responded.
NEW!

President Donald J. Trump:

"America fell 340,000 jobs short of the very modest expectations set by economists…A lot of effort and money went into RIGGING the 2020 Presidential Election, only to destroy the Country. Was it worth it?" pic.twitter.com/B1SK06ewTQ

— Liz Harrington (@realLizUSA) December 3, 2021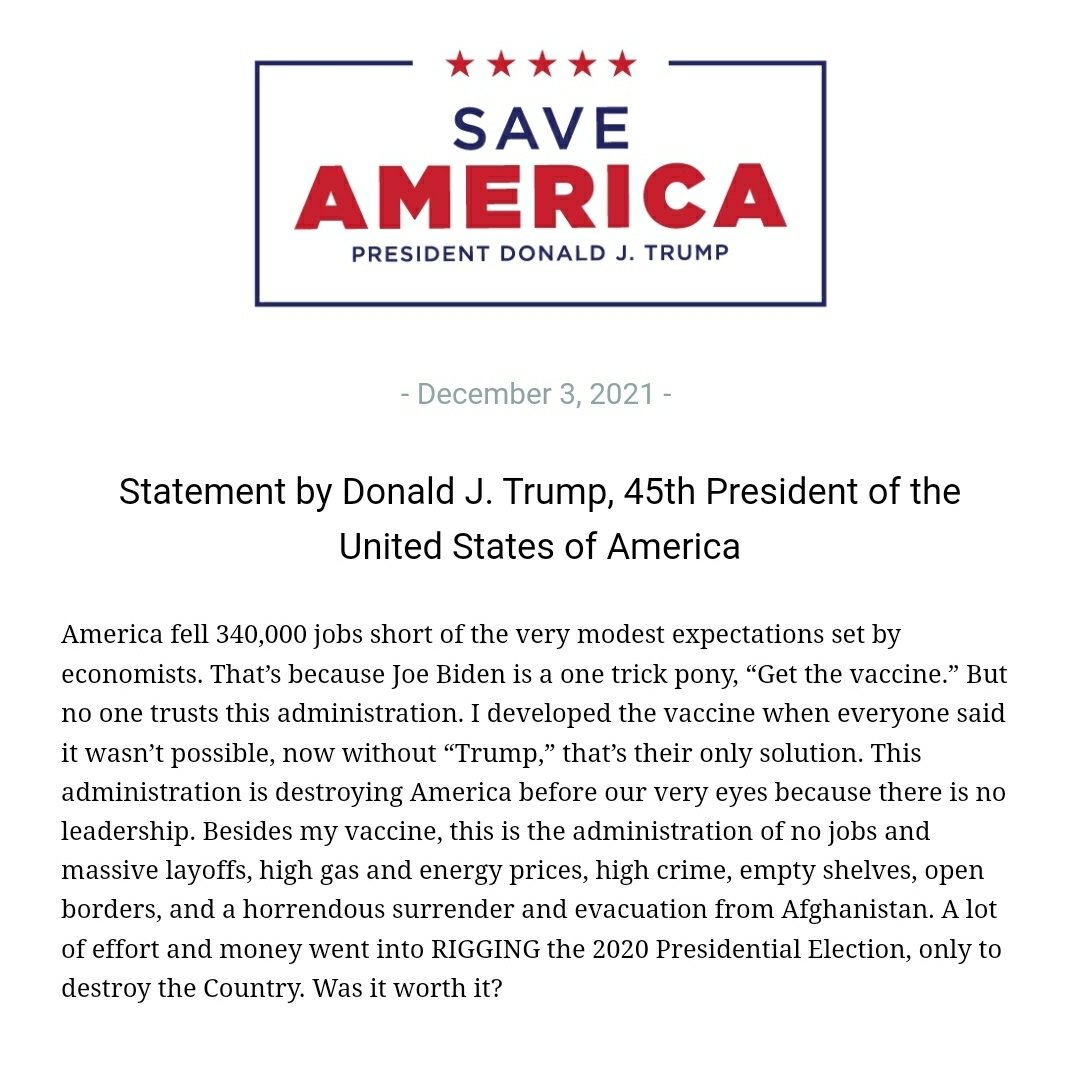 The Palmieri Report is a Pro-America News Outlet founded by Jacob Palmieri. The Palmieri Report is dedicated to giving people the truth so that they can form their own informed political opinions. You can help us beat Big Tech by following us on GETTR , Telegram, and Rumble.