The Palmieri Report previously reported on 13 RINOs who voted yes on Biden's infrastructure bill. 
Now, we have this.
Trump has released a statement blasting them.
NEW!

President Donald J. Trump:

"Very sad that the RINOs in the House and Senate gave Biden and Democrats a victory on the "Non-Infrastructure" Bill, where only 11% of the money being wasted goes to real infrastructure. How about all of those Republican Senators that voted… pic.twitter.com/vwpNGPLmuX

— Liz Harrington (@realLizUSA) November 7, 2021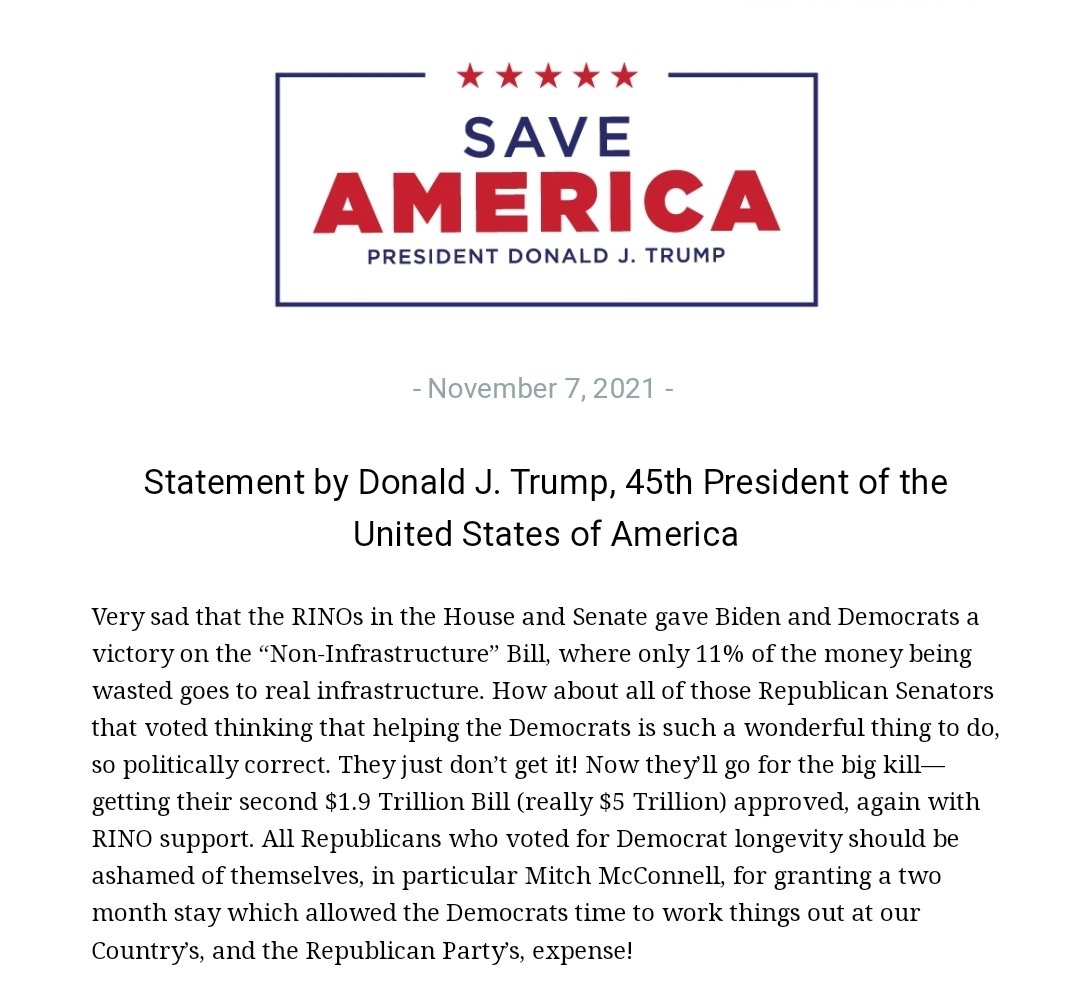 The Palmieri Report is a Pro-America News Outlet founded by Jacob Palmieri. The Palmieri Report is dedicated to giving people the truth so that they can form their own informed political opinions. You can help us beat Big Tech by following us on GETTR , Telegram, and Rumble.