Earlier today, a Durham filing surfaced which exposed that Trump was indeed spied on.
Durham Filing Makes Massive Admission About Trump Being Spied On
Trump has officially responded.
NEW!

President Donald J. Trump:

"The latest pleading from Special Counsel Robert Durham provides indisputable evidence that my campaign and presidency were spied on by operatives paid by the Hillary Clinton Campaign in an effort to develop a completely fabricated connection… pic.twitter.com/jaERtmhDER

— Liz Harrington (@realLizUSA) February 12, 2022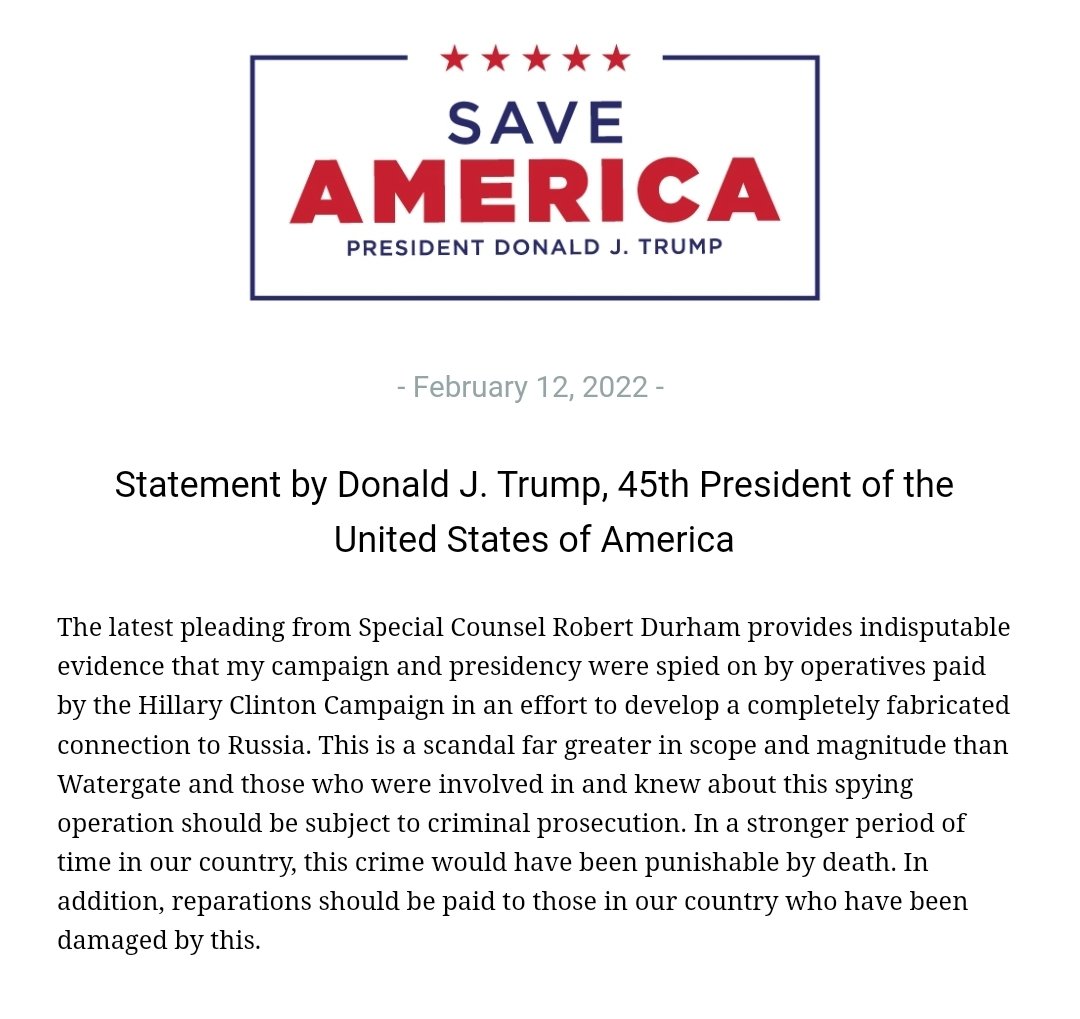 Reminder:
"We've caught them, we caught them all. We got it all on tape."
– DJT 10/4/20

— Cari Kelemen 2.0 (@CariKelemen) February 12, 2022
For the antidote to media bias, check out ProTrumpNews.com
The Palmieri Report is a Pro-America News Outlet founded by Jacob Palmieri. The Palmieri Report is dedicated to giving people the truth so that they can form their own informed political opinions. 
Follow us on social media:
GETTR Link–Parler Link–Telegram Link
We appreciate feedback. Click here to send us any comments and corrections. 
Listen to our Daily News Podcast!