The weakness of the US politicians has allowed Russia to get exactly what it has wanted.
Out of the last four Presidents, only Trump stopped Russia from getting stronger.
Trump spoke out on this during his CPAC speech.
TRUMP: "Under Bush, Russia invaded Georgia. Under Obama, Russia took Crimea. Under Biden, Russia invaded Ukraine."

"I stand as the only president of the twenty-first century on who's watch Russia did not invade another country." pic.twitter.com/kdqmq5tCjt

— Benny (@bennyjohnson) February 27, 2022
Now, we have this.
Trump broke down exactly how this war could have been stopped.
NEW!

President Donald J. Trump:

"If my energy policy had remained in place, where we were energy independent, and would have soon been bigger in production than Saudi Arabia and Russia combined, the world would have had no problems whatsoever. This war should never have… pic.twitter.com/t7pD4NIUSF

— Liz Harrington (@realLizUSA) February 28, 2022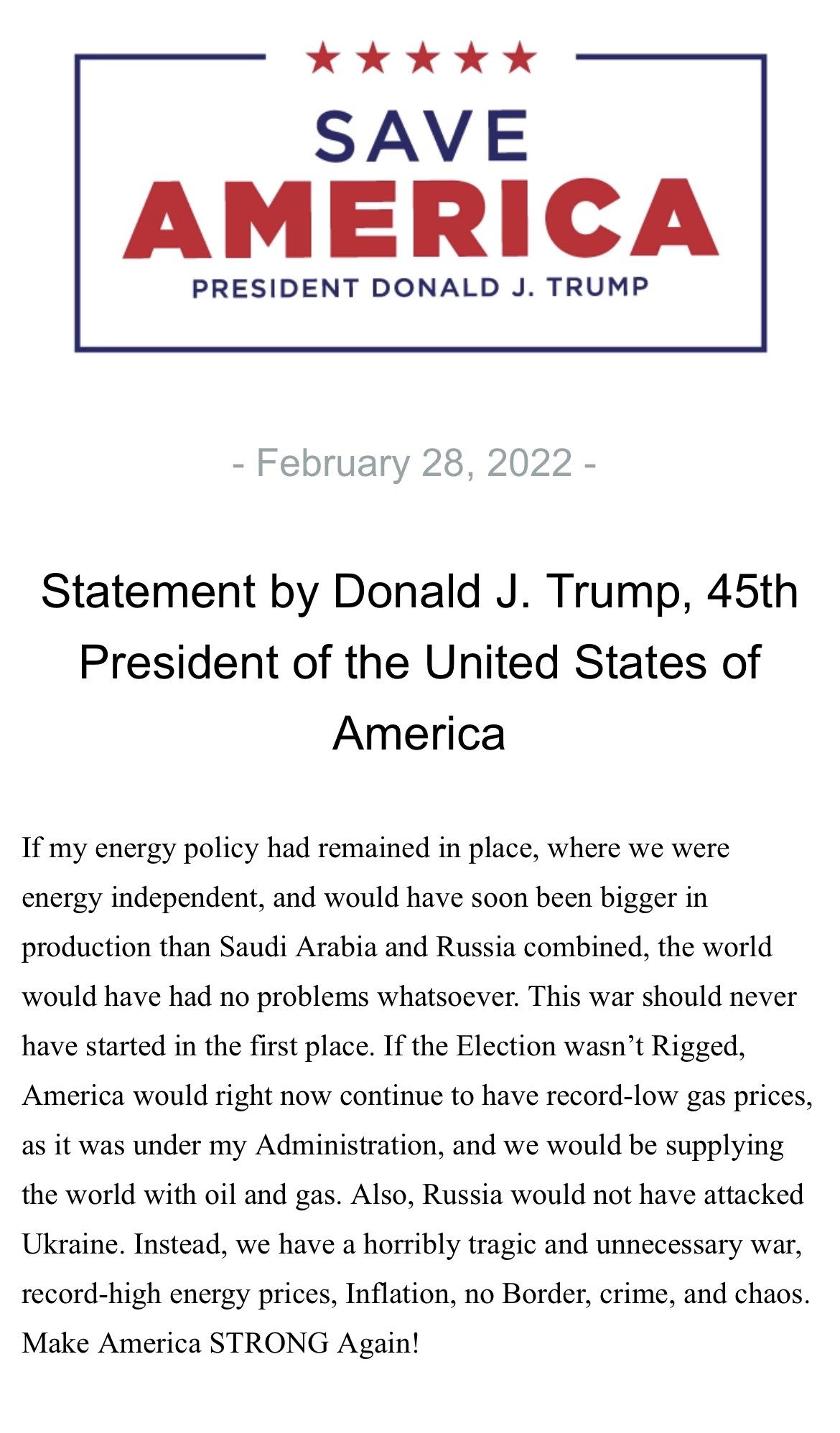 For the antidote to media bias, check out ProTrumpNews.com
The Palmieri Report is a Pro-America News Outlet founded by Jacob Palmieri. The Palmieri Report is dedicated to giving people the truth so that they can form their own informed political opinions. 
Follow us on social media:
GETTR Link–Parler Link–Telegram Link
We appreciate feedback. Click here to send us any comments and corrections. 
Listen to our Daily News Podcast!