45th President Donald Trump just released a statement on NATO and the moves he made to strengthen NATO.
This comes as the media wants to heap praise on Biden over the NATO alliance.
NEW!

President Donald J. Trump:

"I hope everyone is able to remember that it was me, as President of the United States, that got delinquent NATO members to start paying their dues, which amounted to hundreds of billions of dollars. There would be no NATO if I didn't act… pic.twitter.com/i2toF05WIM

— Liz Harrington (@realLizUSA) February 28, 2022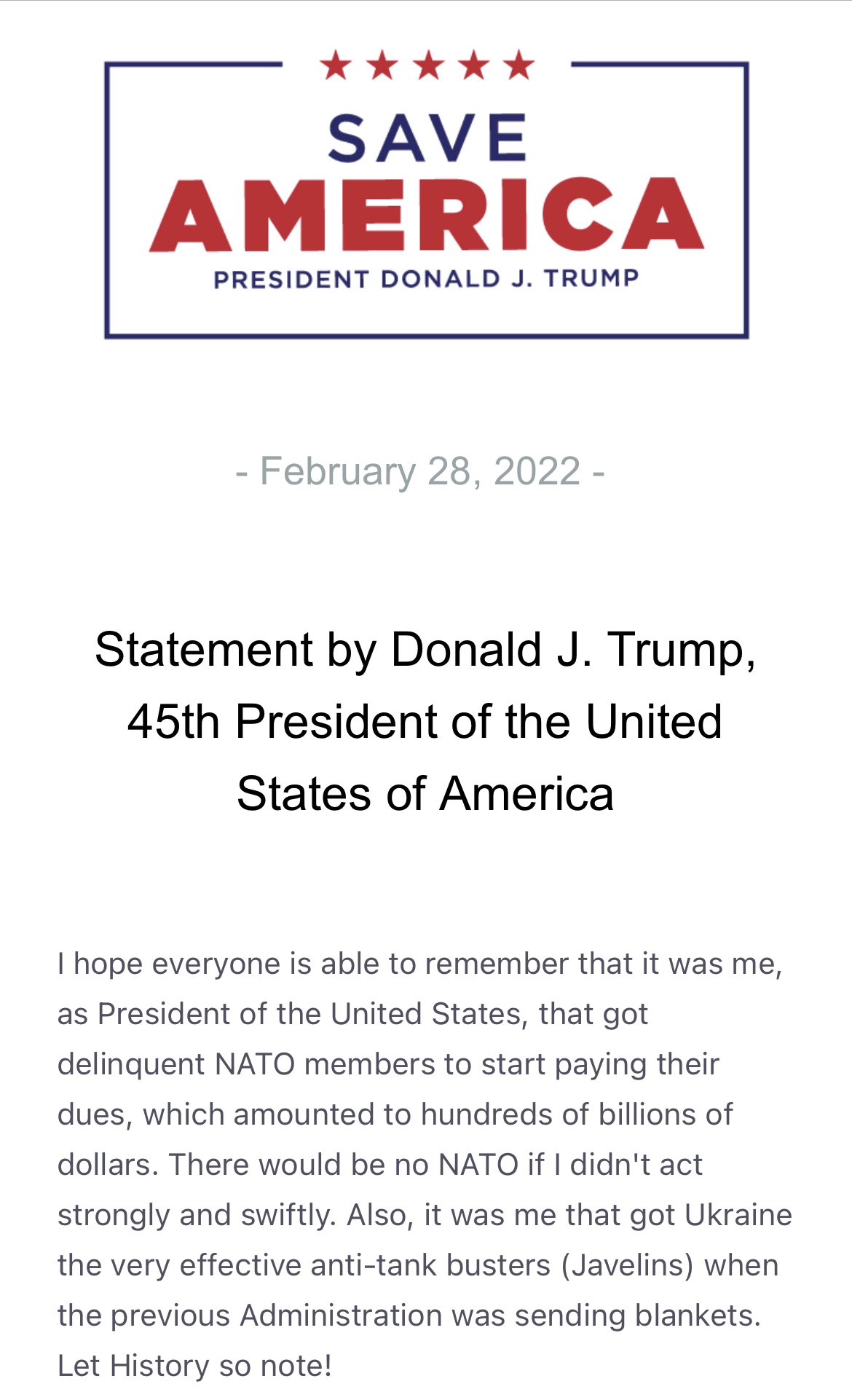 For the antidote to media bias, check out ProTrumpNews.com
The Palmieri Report is a Pro-America News Outlet founded by Jacob Palmieri. The Palmieri Report is dedicated to giving people the truth so that they can form their own informed political opinions. 
Follow us on social media:
GETTR Link–Parler Link–Telegram Link
We appreciate feedback. Click here to send us any comments and corrections. 
Listen to our Daily News Podcast!