The hashtag Kill Kavanaugh began trending in Twitter's search engine yesterday.
So the first autofill on #Kill is #KillKavanaugh. @jack, how is this happening. pic.twitter.com/R2vhYtTpe2

— Instapundit.com (@instapundit) September 30, 2018
Breitbart investigated further
"KillKavanaugh" search suggestions were also observed by Breitbart News in seemingly harmless searches for "ki" and "k."
In hashtag suggestions, "#KillKavanaugh" currently tops the list of suggestions when users type "#Ki."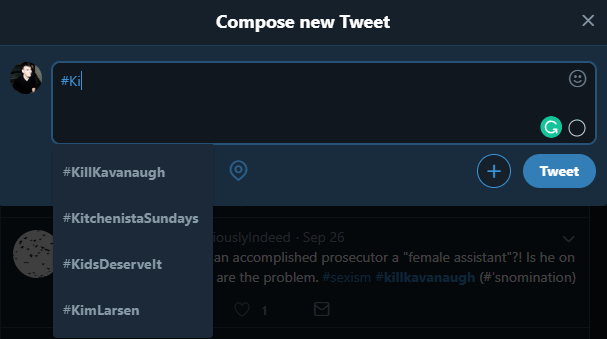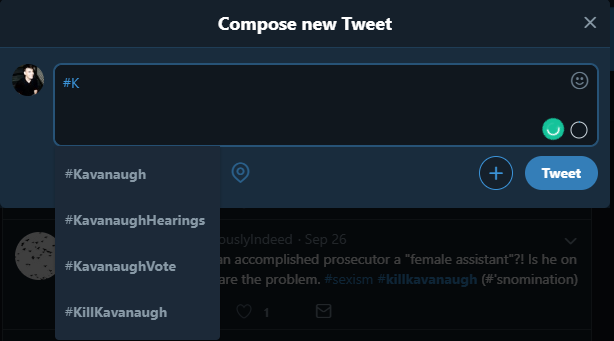 Although many current tweets on the hashtag are critical of both the hashtag and Twitter's double standards, earlier tweets use the hashtag unironically and uncritically. Several of these tweets have not been removed by Twitter, and the accounts that tweeted them do not appear to have been punished by Twitter in any way, despite the fact that some users say they have reported them.
This is just more disgusting behavior from the left. The blame for this type of rhetoric should be put directly on the Mainstream Media and Democrats. They disagree with Brett Kavanaugh politically so they have begun attacking him personally. They have made some Americans think he is a sexist, a rapist and a drunk. USA Today even stooped so low that they accused Brett Kavanaugh of being some type of Pedophile. 
Meanwhile, Brett Kavanaugh got the highest possible rating from the American Bar Association which is known to have a left-leaning bias. 
GETTY IMAGES:
[getty src="1042531024″ width="594″ height="395″ tld="com"]