According to a new Gallup Poll, no-one considers Climate Change a top problem facing the U.S.
In a random poll of 1033 U.S. adults, immigration topped the list as the greatest problem faced by the United States at this moment, with 22 percent offering that response. While 17 percent responded that dissatisfaction with government was the biggest issue, others proposed race relations, national disunity, healthcare, and family decline.
Missing from Gallup's list of causes garnering at least 3 percent of responses was the vague category of "Environment/Pollution," which drew only 2 percent.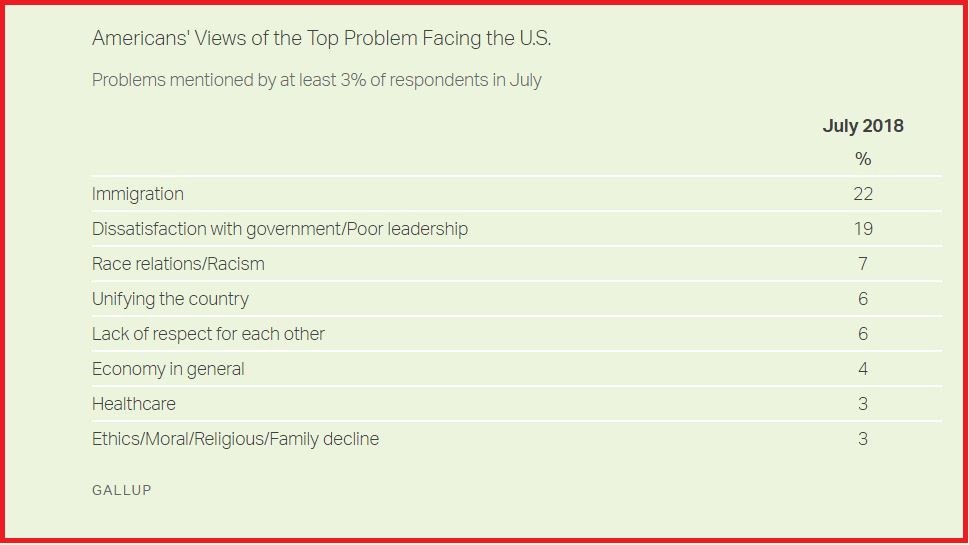 CLICK:
NARRATIVE FAIL: US had biggest decline in CO2 emissions in the world last year
Former Obama Offical slams Climate Change Report over "misleading" claims