According to new fundraising data, The Republican National Committee outraised the Democratic National Committee in 2021.
The RNC raised $158.6 in 2021 while the DNC raised $157 million.
The Republican National Committee (RNC) raised slightly more money than its Democrat counterpart in 2021, according to the most recent data released by the two national party organizations.

In December, the RNC raised $11.3 million, bringing its annual total up to $158.6, according to Fox News. On the other hand, the Democrat National Committee (DNC) brought in $10.7 million in fundraising in December, bringing its 2021 total to over $157 million.

Despite the RNC outpacing the DNC's 2021 fundraising numbers, the Democrats went into 2022 with more cash on hand. The DNC reported $65 million cash on hand at the end of the year, compared to the RNC's $56.3 million.
To make things even better, Trump's political committee also has a lot of money to spend!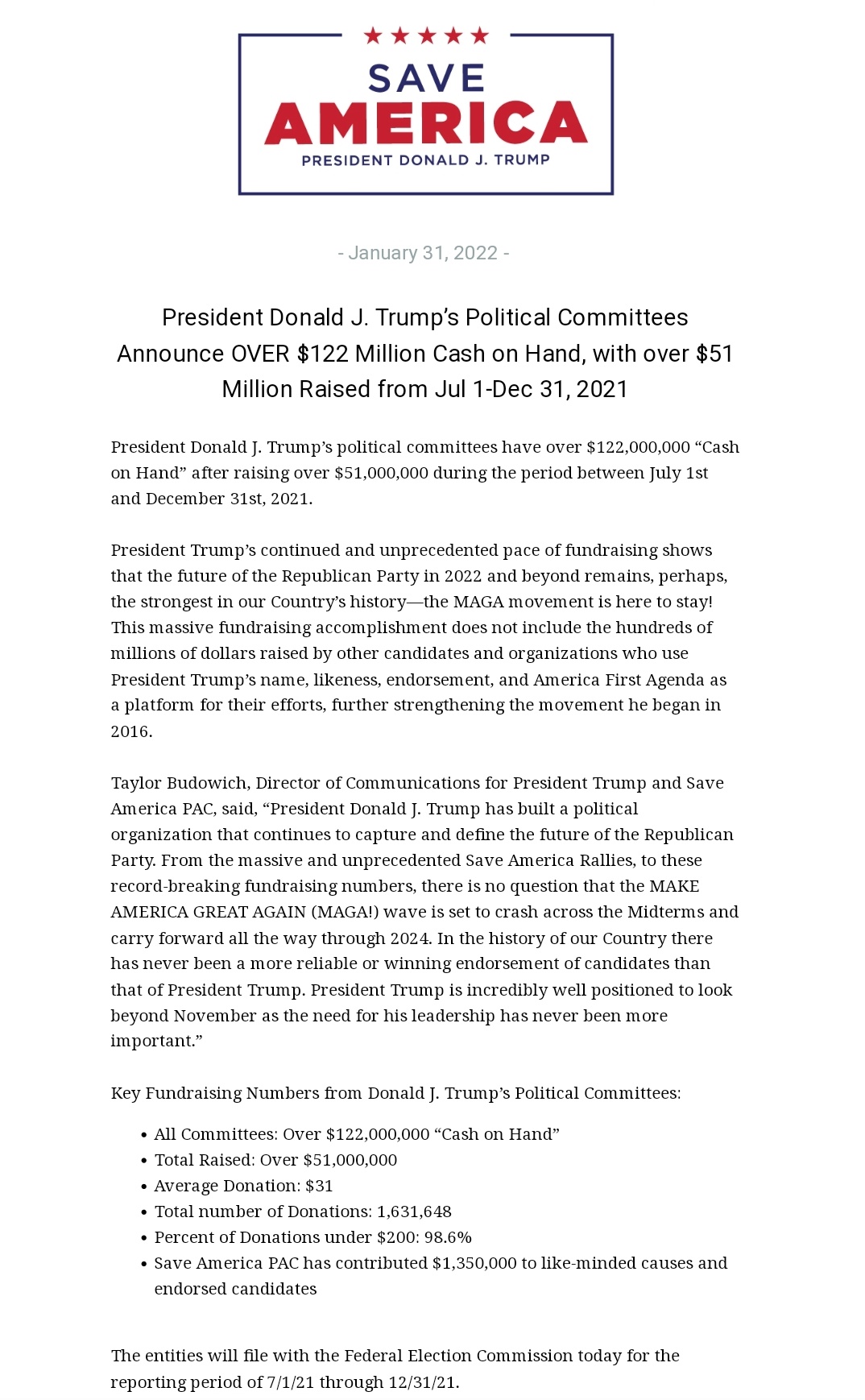 Time to fire the RINOs in the RNC!
For the antidote to media bias, check out ProTrumpNews.com
The Palmieri Report is a Pro-America News Outlet founded by Jacob Palmieri. The Palmieri Report is dedicated to giving people the truth so that they can form their own informed political opinions. 
Follow us on social media:
GETTR Link–Parler Link–Telegram Link
We appreciate feedback. Click here to send us any comments and corrections. 
Listen to our Daily News Podcast!