According to news reports Deputy Attorney General Rod Rosenstein had an unexpected meeting with Trump and ended up missing a speaking engagement afterward.
Here is the report:
From what I understand, Rod Rosenstein, along with the FBI general counsel, went to the White House today for a meeting on Congressional document requests. I don't know with whom he spoke. He remains the Deputy Attorney General, to the best of my knowledge as of this writing.

— Matt Zapotosky (@mattzap) April 12, 2018
According to Fox, this was this was 'routine' business.
What hasn't been as widely reported is that he skipped a speaking engagement afterward.
"Unfortunately, Deputy Attorney General Rod Rosenstein has been called away on another matter today, so [Acting Associate Attorney General Jesse] Panuccio will have the honor of introducing the attorney general later in our program," acting DOJ Civil Rights Division head John Gore told reporters at a major press conference at the Main DOJ building in Washington, DC.
Rosenstein appeared on the program for the event – distributed to reporters that day – as scheduled to appear alongside Attorney General Jeff Sessions, HUD Secretary Dr. Ben Carson, and Secretary of Labor Alex Acosta to celebrate the 50th Anniversary of the Fair Housing Act.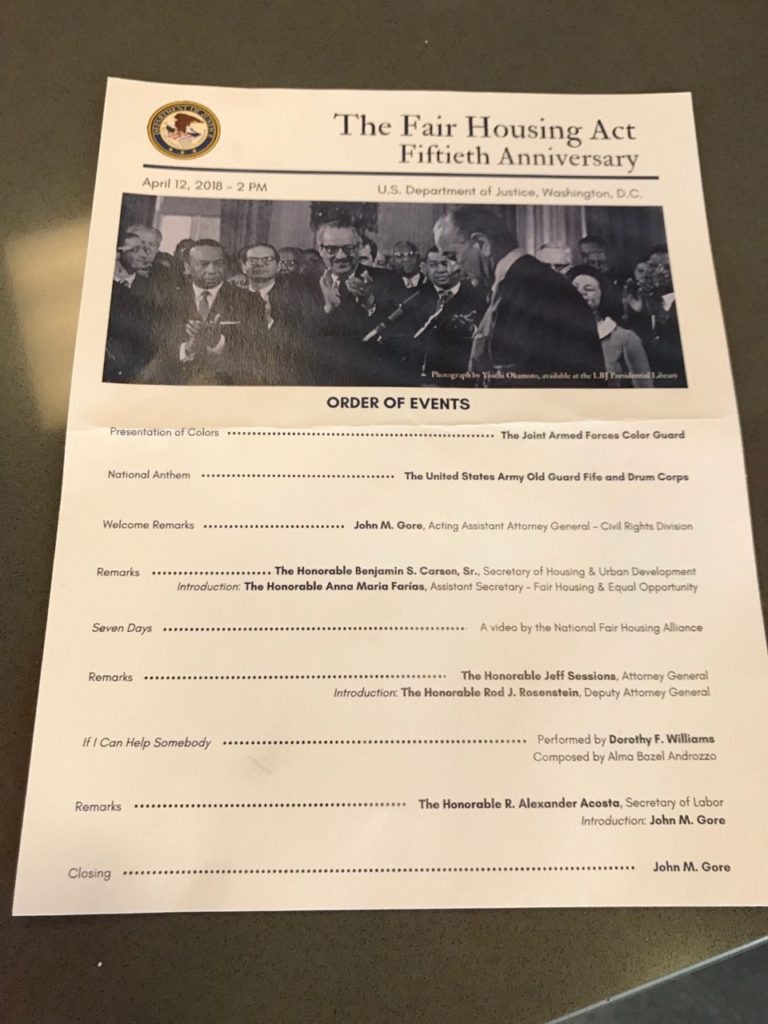 As we have reported Donald Trump has considered firing Rod Rosenstein over the Mueller investigation for his handling of it. Recently Rosenstein signed off on the raiding of President Trump's lawyer Michael Cohen which ended up being part of the Mueller investigation. Although it was initially thought to have been to gather information on Michael Cohen's supposed payments to Stormy Daniels it is now being reported that it was centered around the now infamous 'Access Hollywood' tape.We also reported that if Rosenstein is fired GOP leaders may move to protect Special Counsel Robert Mueller through legislation.