Vice President Mike Pence has once again shown his true colors.
He is now backing RINO Brian Kemp in the Georgia Governor GOP Primary.
Trump endorsed David Perdue in the race.
Former Vice President Mike Pence will be coming to Georgia to campaign on behalf of Gov. Brian Kemp, the governor's campaign announced Friday morning.

The campaign issued a release that said Pence would attend a rally with Gov. Kemp on Monday, May 23 – the day before the May 24 primaries in Georgia.

The former vice president is throwing his weight behind the governor as former President Donald Trump backs his challenger, David Perdue.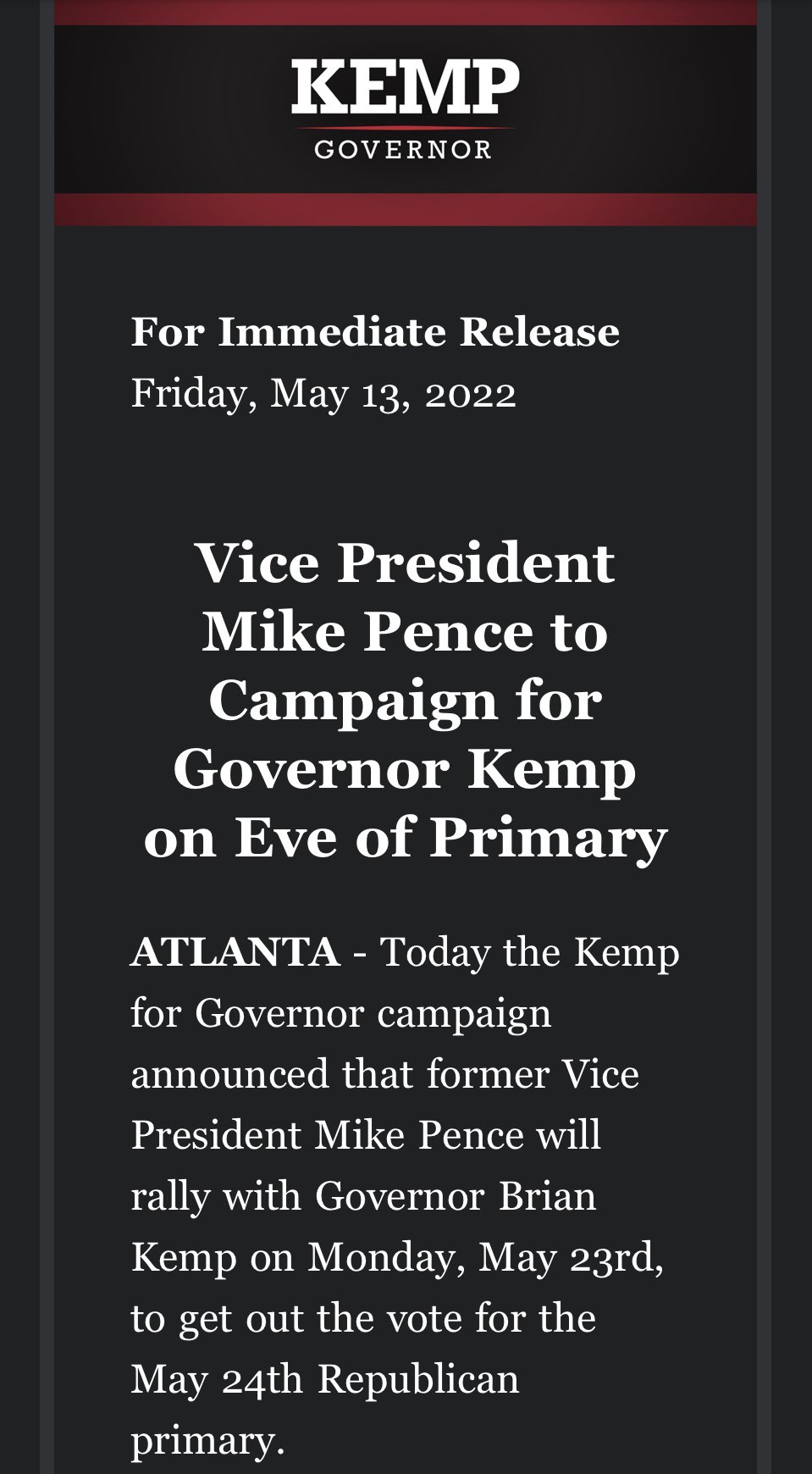 There is no reason that anyone should support Brian Kemp for Governor.
He allowed the 2020 election to be stolen in Georgia.
GWINNETT COUNTY, GA!🚨 Woman illegally stuffs Dropbox with 30-40 ballots on Oct 19th, 2020. Video obtained from the County itself. This is irrefutable evidence of a crime! Georgia Democrats and Republicans have both chosen to cover it up. #2000Mules #TrueTheVote #OrganizedCrime pic.twitter.com/Bt7sb38WTF

— Heather Mullins – Real America's Voice (RAV-TV) (@TalkMullins) May 12, 2022
For the antidote to media bias, check out ProTrumpNews.com
The Palmieri Report is a Pro-America News Outlet founded by Jacob Palmieri. The Palmieri Report is dedicated to giving people the truth so that they can form their own informed political opinions. 
Follow our Rumble for daily uploads
Follow us on social media:
GETTR Link–Parler Link–Telegram Link
We appreciate feedback. Click here to send us any comments and corrections. 
Listen to our Daily News Podcast!