In early November it was reported that Newsmax was instituting a COVID vaccine mandate for its employees.
Conservative news outlet Newsmax says it will implement a Covid-19 vaccine mandate for its staff.

The right-wing news network has told employees that they have to be fully vaccinated by 4 January or undergo weekly testing.
Steve Cortes a former Newsmax Host quit over it.
Former Trump campaign adviser @CortesSteve will leave Newsmax after refusing to comply with the network's vaccine mandate https://t.co/77L8x6Ujpm

— NEWS MAKER (@NEWS_MAKER) November 27, 2021
Former Trump campaign advisor Steve Cortes is reportedly leaving his role as prime-time host at Newmax after he refused to comply with the network's vaccine mandate and repeatedly criticized it on social media.

Cortes, who co-hosts Cortes & Pellegrino, a weeknight show with former White House correspondent for One America News Jenn Pellegrino, will be leaving the network in the upcoming days, The Daily Beast reported.

Cortes was hired just six months ago, but sources told the outlet that his relationship with the right-wing network had been largely strained by his relentless comments that the 2020 Presidential election was rigged, and Cortes & Pellegrino's floundering. His refusal to take the vaccine was seemingly the last straw.

The veteran news pundit had voiced on social media his discontent with Newsmax's requirement of proof of vaccination, which followed President Joe Biden's executive order forcing companies with 100 or more employees to obtain proof of vaccination from their workers or subject them to weekly testing and masking.

Cortes, a Trump loyalist, appeared to confirm news that he was leaving Newsmax by tweeting 'Do not comply!' just hours after the Daily Beast article was published.
Now, we have this.
They are requiring vaccination to attend its holiday reception.
A negative COVID test is not enough.
Newsmax is having its holiday party this year for mRNA compliant guests only. They could have decided on another venue but decided to exclude employees who did not take the shots. pic.twitter.com/hdVvfUsJJ7

— Jordan Schachtel @ dossier.substack.com (@JordanSchachtel) December 8, 2021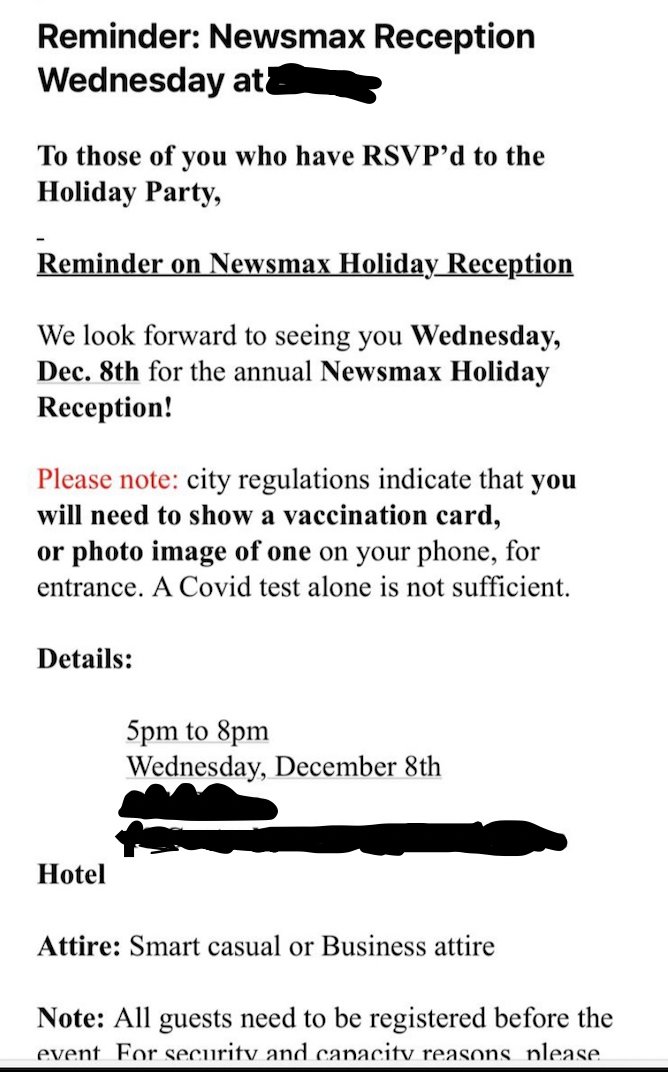 The Palmieri Report is a Pro-America News Outlet founded by Jacob Palmieri. The Palmieri Report is dedicated to giving people the truth so that they can form their own informed political opinions. You can help us beat Big Tech by following us on GETTR , Telegram, and Rumble.