Biden's administration has been a disaster.
Since taking office he has created crisis after crisis.
Trump just released a statement exposing all the disasters Biden has created.
He ended the statement by asking "Miss Me Yet?"
NEW!

"COVID is raging out of control, our supply chains are crashing with little product in our stores, we were humiliated in Afghanistan, our Border is a complete disaster, gas prices and inflation are zooming upward—how's Biden doing? Do you miss me yet?" pic.twitter.com/xpxErrtH4P

— Liz Harrington (@realLizUSA) October 13, 2021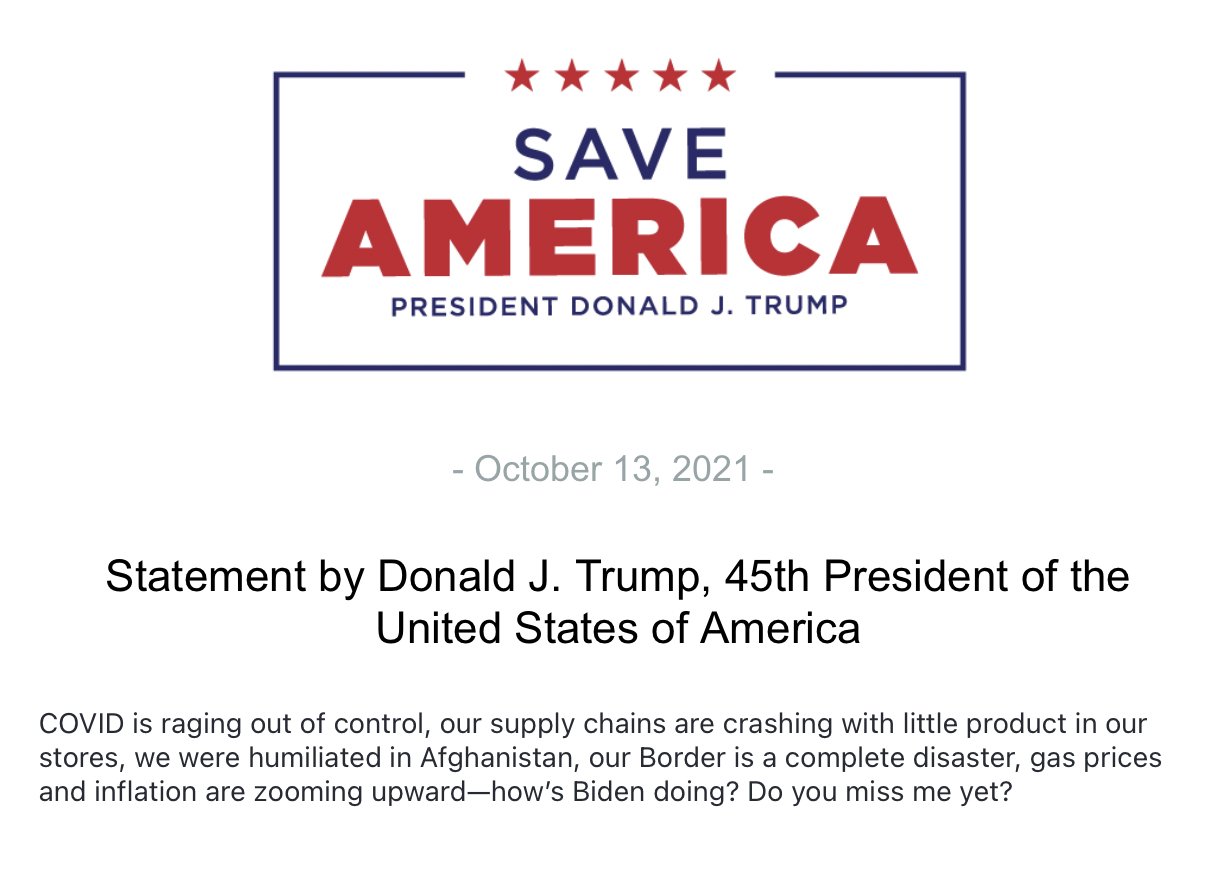 Biden's approval rating is beginning to sink.
His real clear politics average is only at 43% now.
This is with a media that pushes propaganda for the administration 24/7.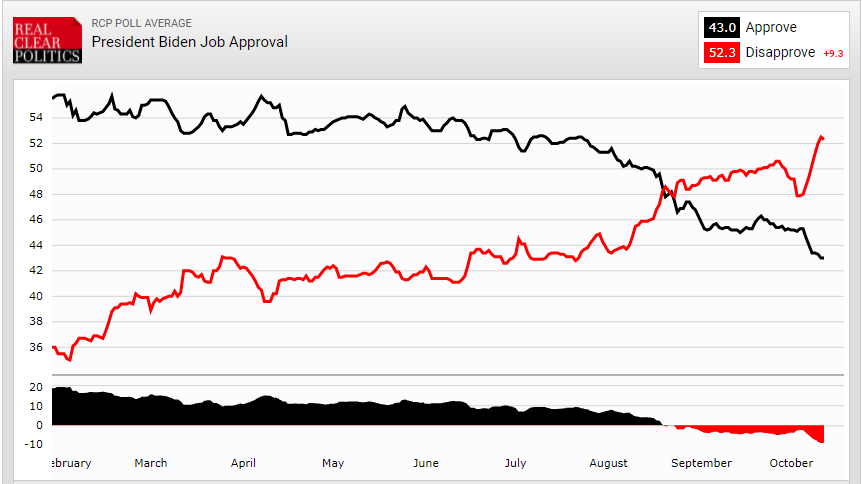 The Palmieri Report is a Pro-America News Outlet founded by Jacob Palmieri. The Palmieri Report is dedicated to giving people the truth so that they can form their own informed political opinions. You can help us beat Big Tech by following us on GETTR , Telegram, and Rumble.