It looks like there will be a Republican press conference taking place tomorrow.
GOP Rep. Matt Gaetz and Marjorie Taylor Greene have announced they will hold a press conference on January 6th.
It will be located in the Cannon House Office Building.
TIME: 2:15p.m. ET
LOCATION: 574 Cannon House Office Building

— Daniel Chaitin (@danielchaitin7) January 5, 2022
Trump was also supposed to hold a press conference but canceled it citing the dishonest media and sham Jan 6th committee.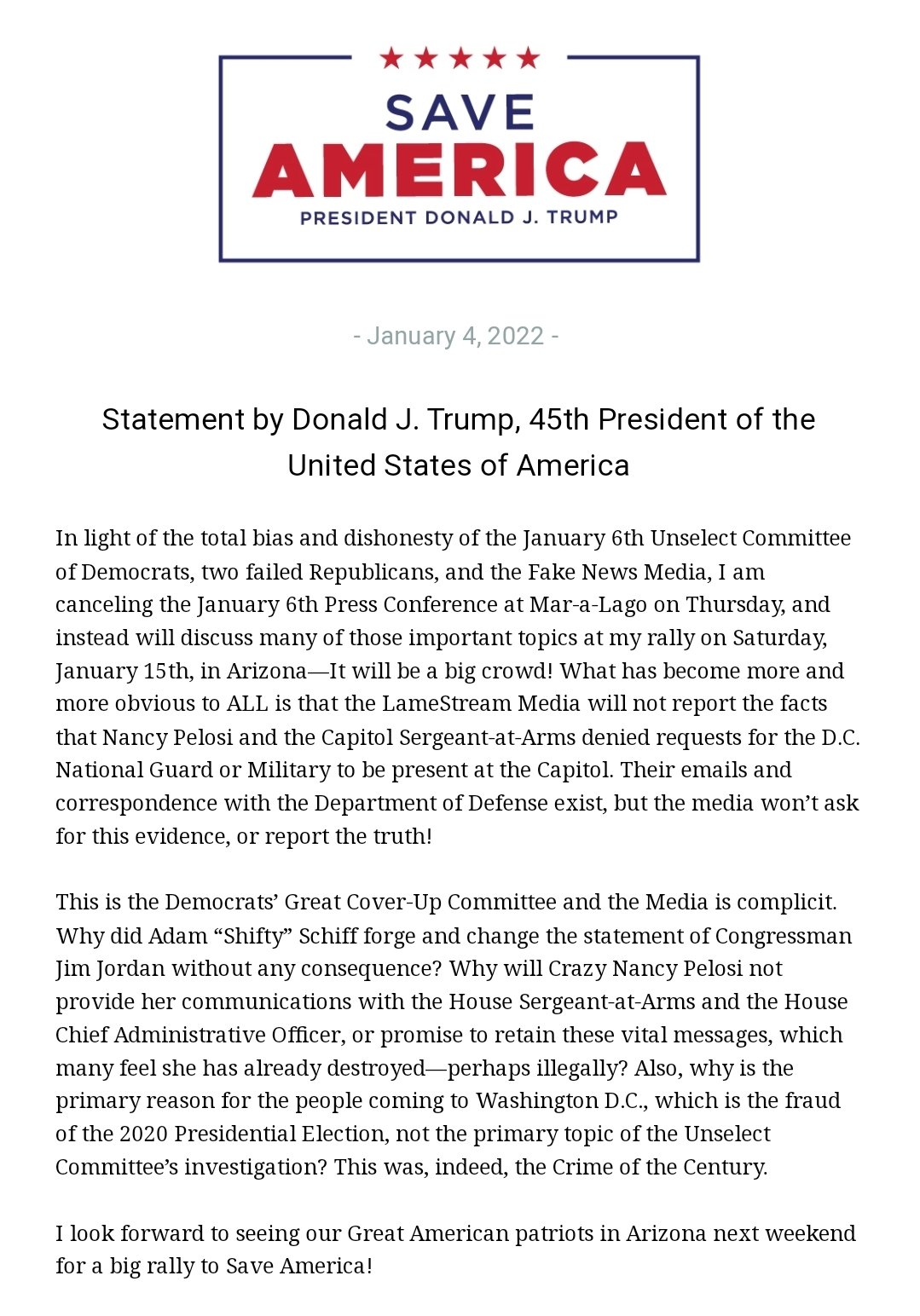 For the antidote to media bias, check out ProTrumpNews.com
The Palmieri Report is a Pro-America News Outlet founded by Jacob Palmieri. The Palmieri Report is dedicated to giving people the truth so that they can form their own informed political opinions. 
Follow us on social media:
We appreciate feedback. Click here to send us any comments and corrections. 
Listen to our Daily News Podcast!