Joe Biden's administration is destroying the American economy.
US government bonds are on course to have their worst performance since 1865.
In his weekly Flow Show note, strategist Michael Hartnett wrote Friday that in real terms, government bonds (TBT) (TLT) (SHY) are on course for their worst performance since 1865.
Chart: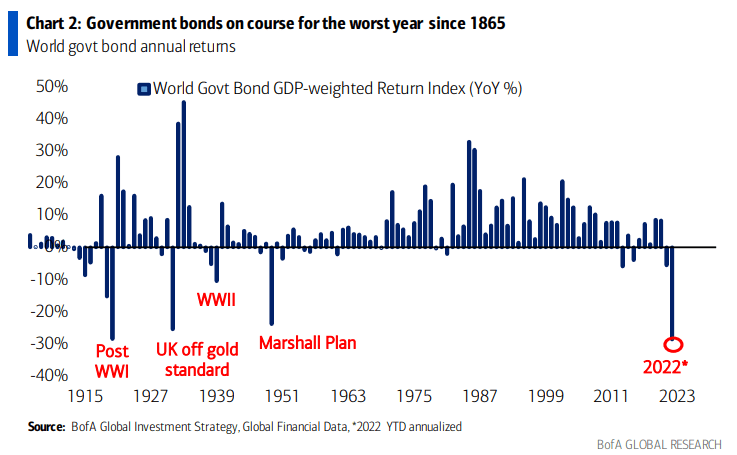 It was the worst start for the S&P since 1872.
Michael Hartnett, the chief investment strategist at Bank of America Securities, ran the inflation-adjusted numbers in a note for clients this morning. He found that this has been the worst start of the year for the S&P since 1872, the year Jesse James and Cole Younger led their gang to rob a bank in Columbia, Kentucky, and ended up shooting a teller who refused to open the vault.
The Palmieri Report is a Pro-America News Outlet. The Palmieri Report is dedicated to giving people the truth so that they can form their own informed political opinions. Make sure to bookmark The Palmieri Report for new articles every 30 minutes!
Follow us on social media:
Follow our Rumble for daily uploads
Listen to our Daily News Podcast!