Nice to see some GOP reps standing up against the Deep State.
Four GOP reps are demanding answers from the DOJ regarding the treatment of Jan 6th prisoners.
They also announced a press conference for tomorrow at 1: PM ET.
The four GOP reps are:
-Rep. Matt Gaetz 
-Rep. Louie Gohmert 
-Rep. Paul Gosar 
-Rep. Marjorie Taylor Greene 
Inbox: "Reps. Gaetz, Gohmert, Gosar, and Greene to Hold Press Conference at DOJ Demanding Answers on Treatment of January 6th Prisoners" pic.twitter.com/OjN2LVh1kG

— Grace Panetta (@grace_panetta) July 26, 2021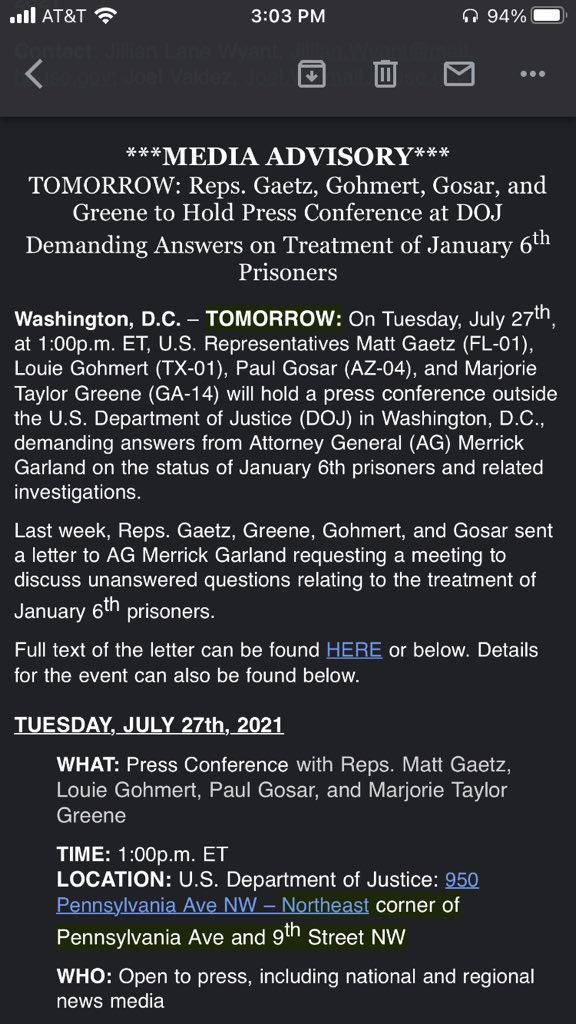 The Palmieri Report is a Pro-America News Outlet founded by Jacob Palmieri four years ago at the age of 19. Since its founding, it has gotten over 2M pages views and over 20k followers. The Palmieri Report is dedicated to giving people the truth so that they can form their own informed political opinions.