Earlier today, The Palmieri Report reported on Biden claiming Facebook was killing people.
His reasoning was that they let vaccine news he didn't like on the platform.
Well, now the tyrants are fighting each other.
Facebook has responded and it isn't good for Biden.
Here is the statement:
#Break: FACEBOOK responds to Biden's "They're killing people" remark >> pic.twitter.com/CIB8tPTwdr

— Dylan Byers (@DylanByers) July 16, 2021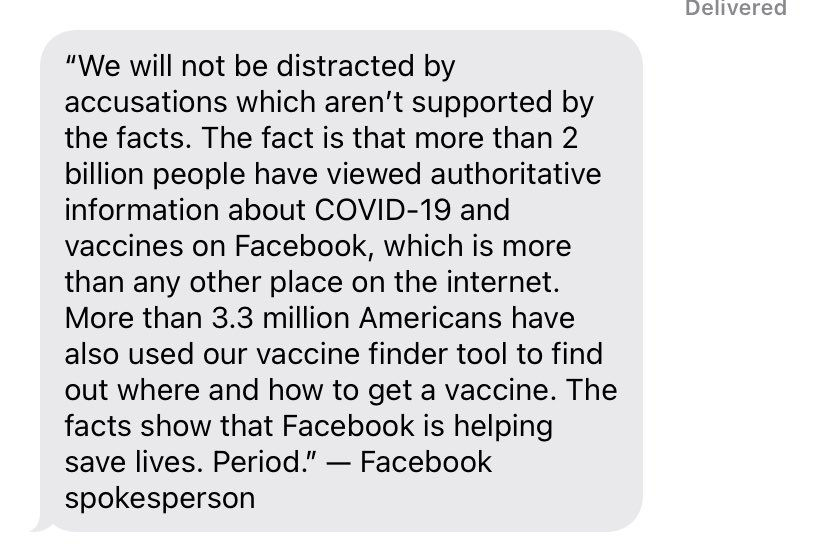 Facebook wasn't done.
Another official responded to him.
They said that Biden is using them as a scapegoat for the failure of the Biden Administration to reach their vaccine goal.
FACEBOOK official: "In private exchanges the Surgeon General has praised our work, including our efforts to inform people about COVID-19. They knew what they were doing. The White House is looking for scapegoats for missing their vaccine goals."

— Dylan Byers (@DylanByers) July 16, 2021
Don't you love seeing tyrants fight?
The Palmieri Report is a Pro-America News Outlet founded by Jacob Palmieri four years ago at the age of 19. Since its founding, it has gotten over 2M pages views and over 20k followers. The Palmieri Report is dedicated to giving people the truth so that they can form their own informed political opinions.