Trump continues to call out RINOs.
Trump released a statement once again blasting "Old Crow" Mitch McConnell over them joining Democrats to pass Biden's radical "non-infrastructure" bill.
He pointed out that he could have stopped the bill but caved on the debt ceiling.
NEW!

President Donald J. Trump:

"When the Broken Old Crow, Mitch McConnell, agreed to a two-month extension, he allowed the Democrats to get their act together and pass the $1.2 Trillion "Non-Infrastructure" Green New Deal Bill… pic.twitter.com/spMOHC0mlo

— Liz Harrington (@realLizUSA) November 17, 2021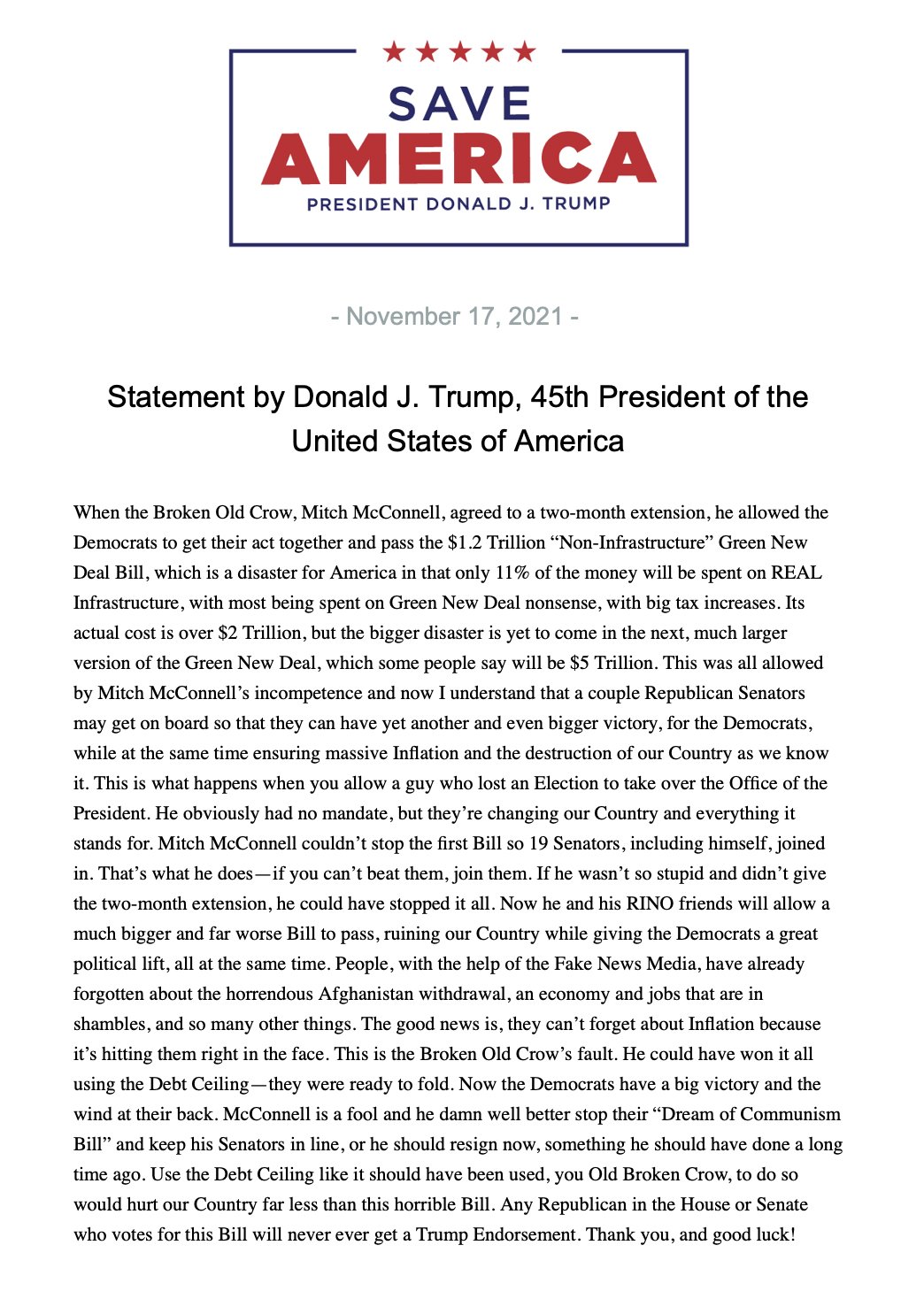 The Palmieri Report is a Pro-America News Outlet founded by Jacob Palmieri. The Palmieri Report is dedicated to giving people the truth so that they can form their own informed political opinions. You can help us beat Big Tech by following us on GETTR , Telegram, and Rumble.