Tin Bevan, Co-Founder & President of RealClearPolitics, issued a warning to Biden about his approval rating.
His average approval in RCP is now at a low of 43%.
Biden job approval rating in danger of crashing into 42% territory. pic.twitter.com/xeEr7LQXCT

— Tom Bevan (@TomBevanRCP) October 12, 2021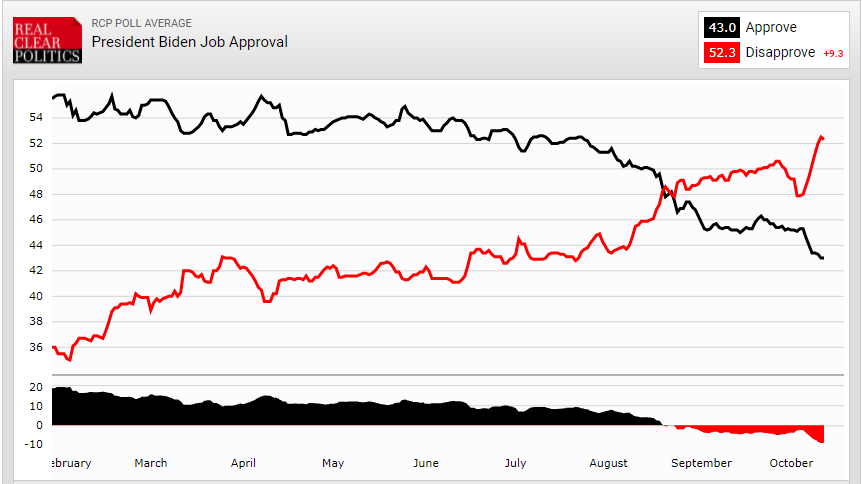 Here are the polls making up the average:
The bottom is falling out of Biden's presidency.
The Palmieri Report is a Pro-America News Outlet founded by Jacob Palmieri. The Palmieri Report is dedicated to giving people the truth so that they can form their own informed political opinions. You can help us beat Big Tech by following us on GETTR , Telegram, and Rumble.