Biden is resettling 37,000 Afghans into the United States.
They will be spread out amongst 46 states.
President Joe Biden's administration is planning to resettle the first group of Afghans brought to the United States across 46 states with many headed to battleground and swing states like Arizona, Florida, Georgia, and Texas.

Biden has said he hopes to resettle about 95,000 Afghans across the U.S. over the next 12 months. In a 21-day period from August to September, Biden brought more than 48,000 Afghans to the U.S. for resettlement — a population more than four times that of Jackson, Wyoming.

An initial 37,000 Afghans will be resettled by the Biden administration across 46 states, according to numbers published by the Associated Press and Axios this week. California will get the most Afghans, 5,255, while Texas will have nearly 4,500 Afghans resettled in the state.
Most GOP Governors did not pushback against accepting refugees:
In conversations with nearly every state on Wednesday, not one official declined to take in Afghans, one senior administration official told Axios. "I have to say it was a very warm conversation with state and local leaders."
Here is the breakdown by State: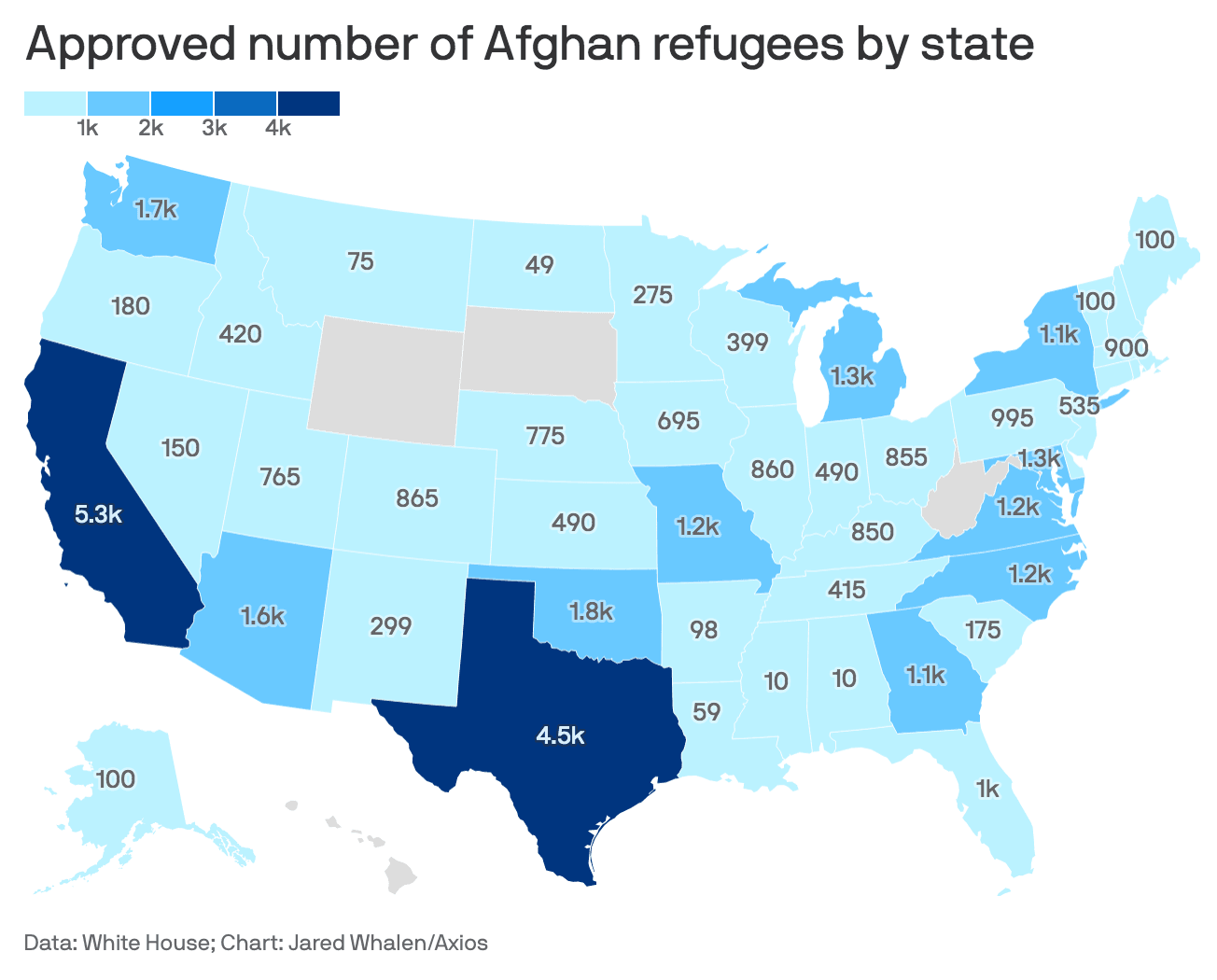 Reminder:
Americans are still trapped:
The Palmieri Report is a Pro-America News Outlet founded by Jacob Palmieri. The Palmieri Report is dedicated to giving people the truth so that they can form their own informed political opinions. You can help us beat Big Tech by following us on GETTR , Telegram, and Rumble.