The Durham probe is letting down everyone. 
Trump released a statement asking "where's Durham?"
He pointed out that Democrats were caught red-handed spying on his campaign.
Yet nothing has been done.
NEW!

"Does everybody remember when we caught the Democrats, red-handed, SPYING ON MY CAMPAIGN? Where's Durham?" – President Donald J. Trump pic.twitter.com/QQEnC9GQDq

— Liz Harrington (@realLizUSA) August 9, 2021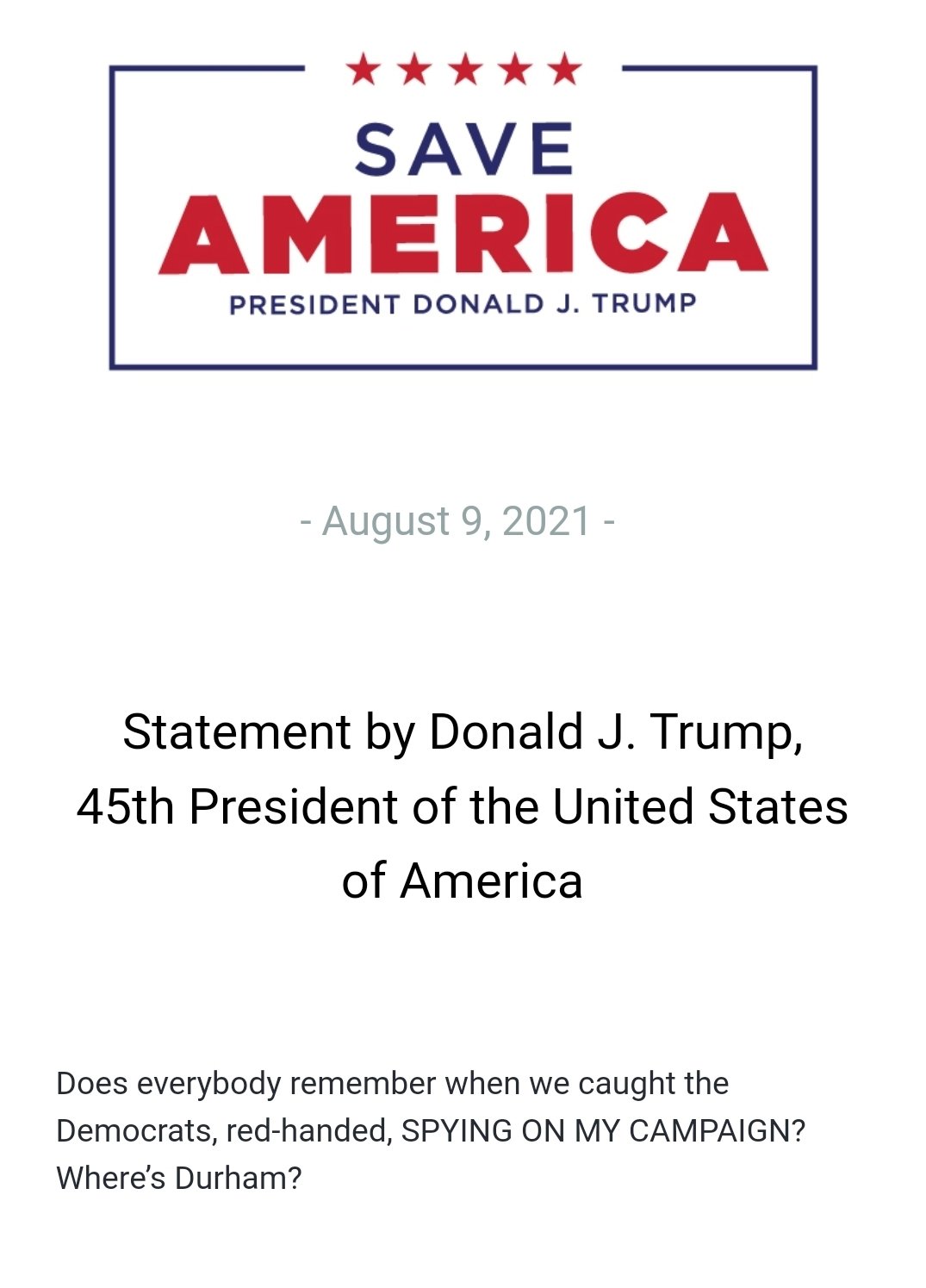 The Durham Probe has been a giant let-down up to this point.
There is no reason that this probe was not wrapped up before the 2020 election.
We know Trump's campaign was spied on.
We know they attempted to get Trump out of office.
Where's Durham?
More:
The Palmieri Report is a Pro-America News Outlet founded by Jacob Palmieri four years ago at the age of 19. Since its founding, it has gotten over 2M pages views and over 20k followers. The Palmieri Report is dedicated to giving people the truth so that they can form their own informed political opinions.