The Deep State has gone after President Donald Trump and his allies. They have acquired text messages and leaked them out to the press in an attempt to make the Trump administration look bad and stop Trump from running in 2024.
Trump has now turned the tables on them. He is requesting Barack Obama release his text messages with his chief of staff from the transition in 2016.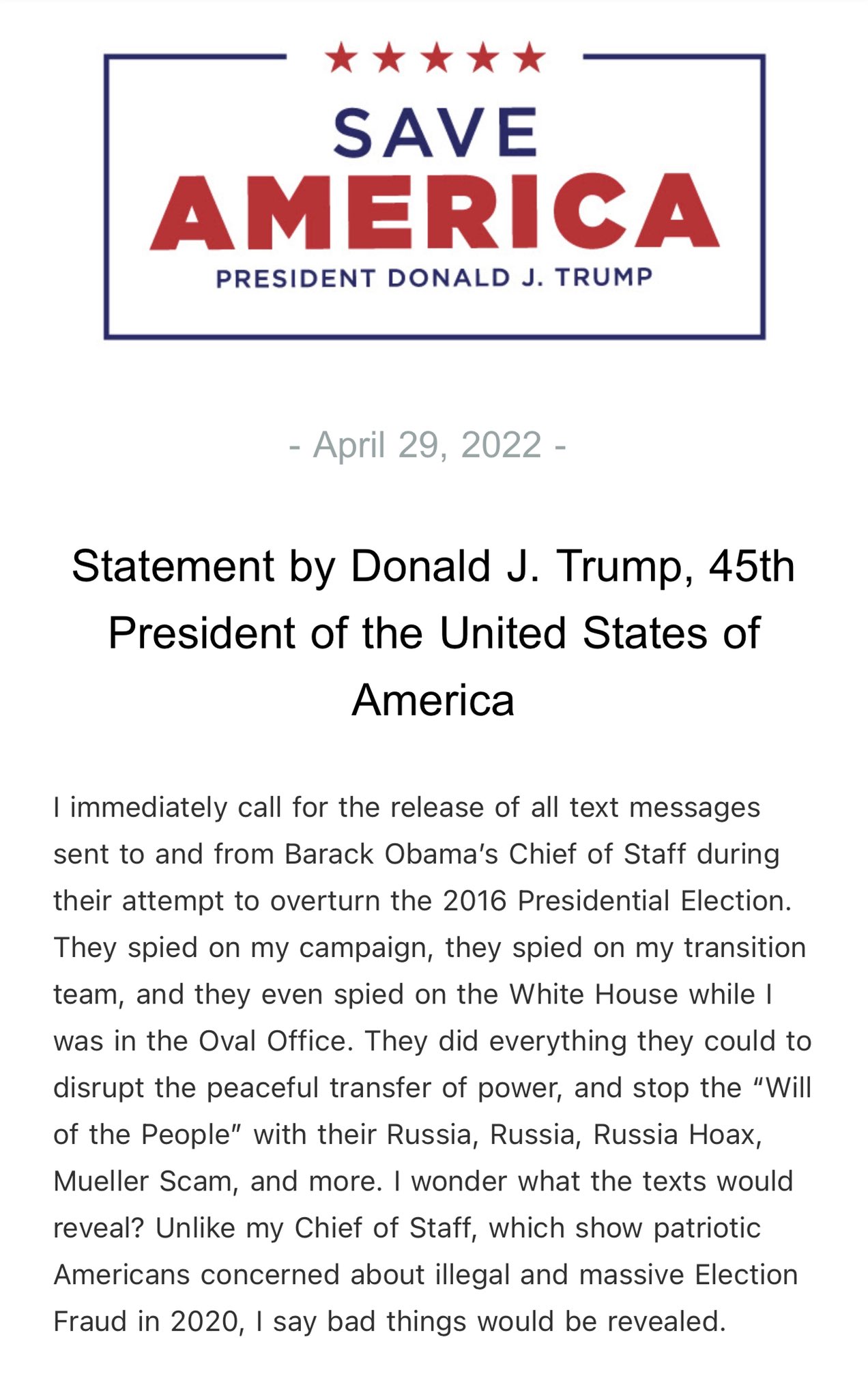 For the antidote to media bias, check out ProTrumpNews.com
The Palmieri Report is a Pro-America News Outlet founded by Jacob Palmieri. The Palmieri Report is dedicated to giving people the truth so that they can form their own informed political opinions. 
Follow our Rumble for daily uploads
Follow us on social media:
GETTR Link–Parler Link–Telegram Link
We appreciate feedback. Click here to send us any comments and corrections. 
Listen to our Daily News Podcast!