It is time to audit all 50 states.
Trump just sent a letter to Texas Governor Greg Abbott demanding an audit of Texas.
Just because a state is red does not mean fraud did not occur.
NEW!

Letter to Texas Governor Greg Abbott from President Donald J. Trump pic.twitter.com/ppLRobYmr4

— Liz Harrington (@realLizUSA) September 23, 2021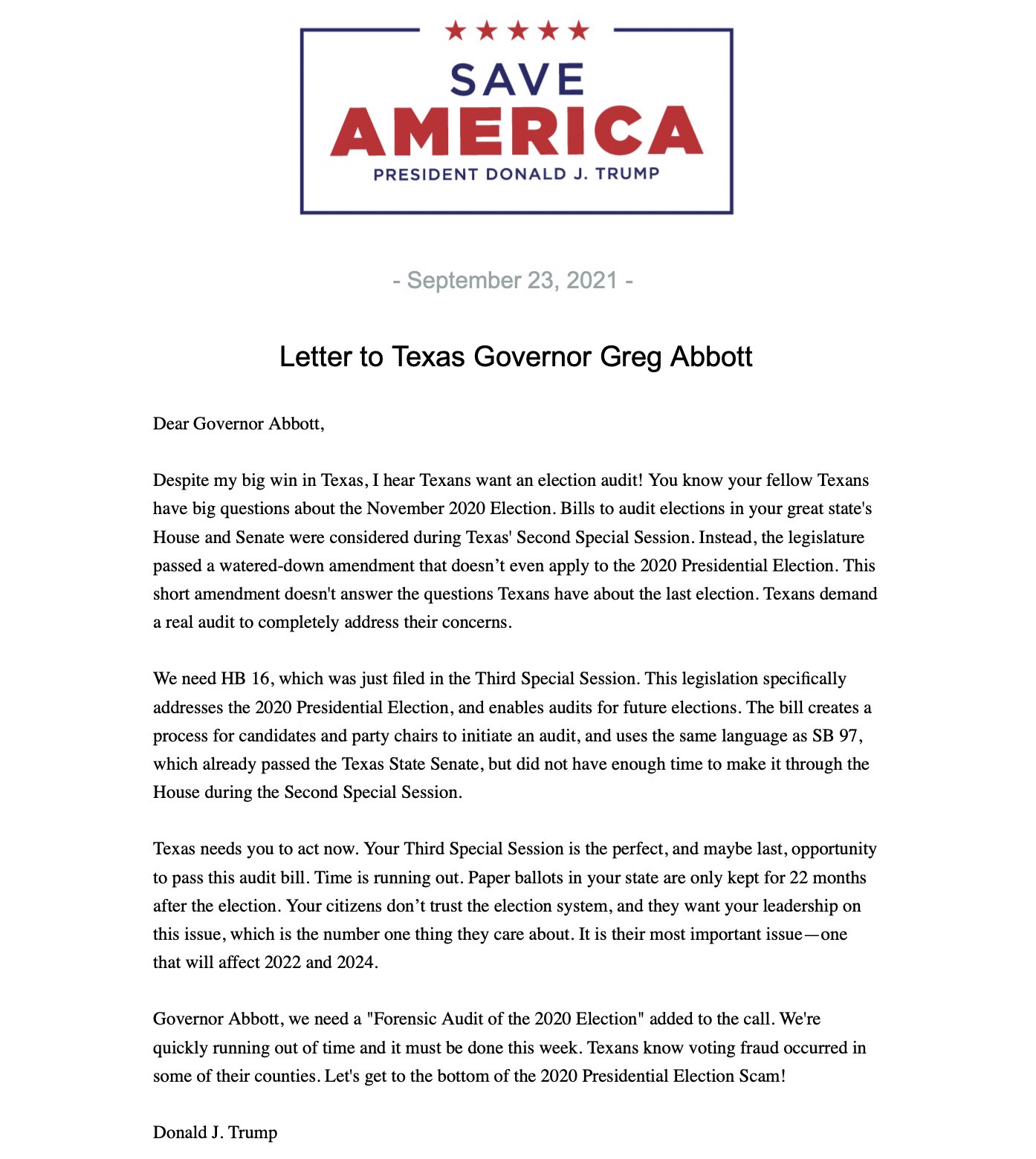 "Despite my big win in Texas, I hear Texans want an election audit! You know your fellow Texans have big questions about the November 2020 Election. Texas needs you to act now. Your Third Special Session is the perfect, and maybe last, opportunity to pass this audit bill. …Your citizens don't trust the election system, and they want your leadership on this issue, which is the number one thing they care about. Texans know voting fraud occurred in some of their counties. Let's get to the bottom of the 2020 Presidential Election Scam!"
The Palmieri Report is a Pro-America News Outlet founded by Jacob Palmieri. The Palmieri Report is dedicated to giving people the truth so that they can form their own informed political opinions. You can help us beat Big Tech by following us on GETTR , Telegram, and Rumble.