45th President Donald Trump just released a statement on the sham Jan 6th committee.
In the statement, Trump pointed out that the Vice President did have the authority to stop the 2020 election steal.
He also called for an investigation into Pelosi and Pence.
NEW!

President Donald J. Trump:

"So pathetic to watch the Unselect Committee of political hacks, liars, and traitors work so feverishly to alter the Electoral College Act so that a Vice President cannot ensure the honest results of the election, when just one year ago… pic.twitter.com/IagKnvPr5M

— Liz Harrington (@realLizUSA) February 1, 2022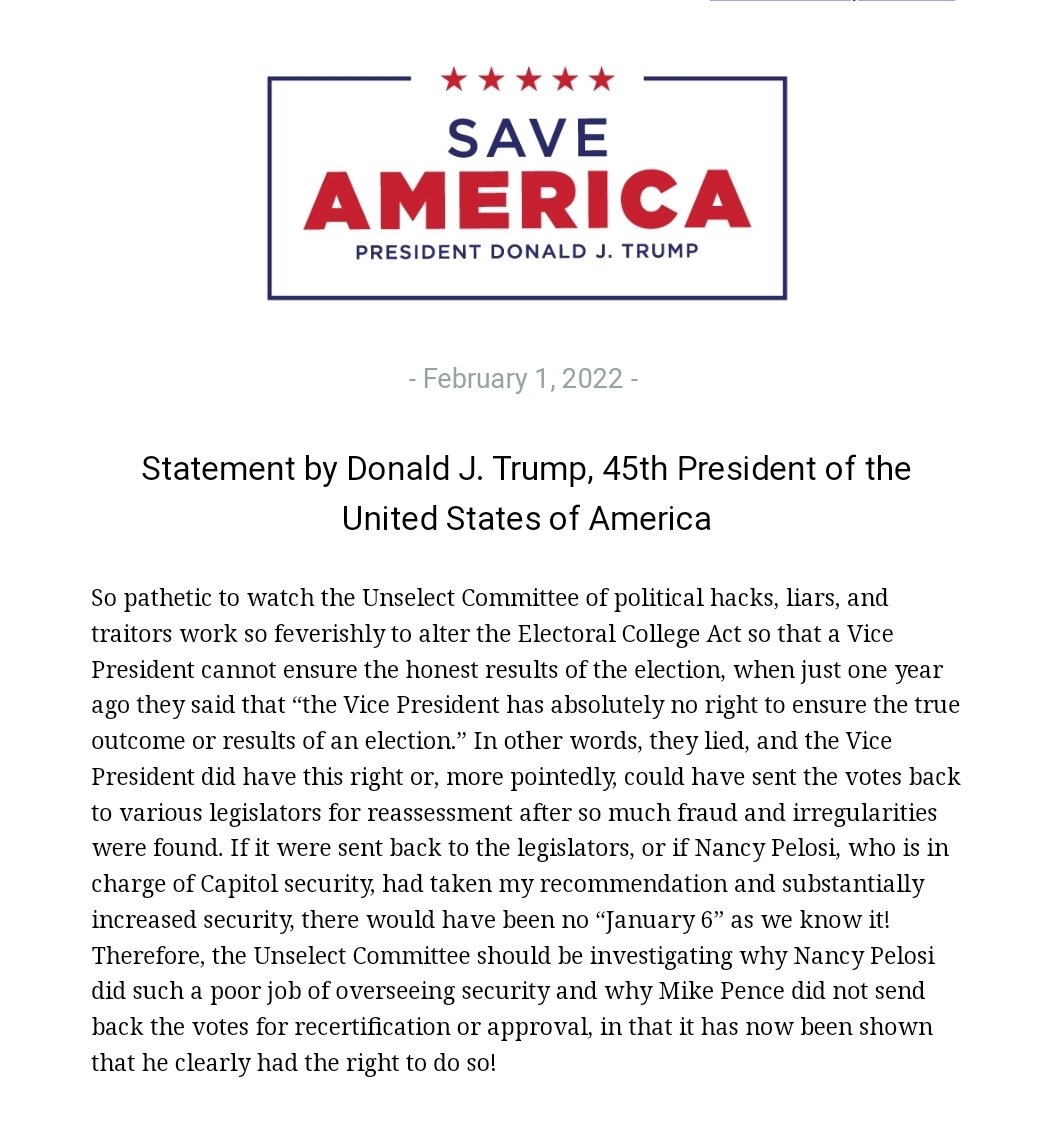 For the antidote to media bias, check out ProTrumpNews.com
The Palmieri Report is a Pro-America News Outlet founded by Jacob Palmieri. The Palmieri Report is dedicated to giving people the truth so that they can form their own informed political opinions. 
Follow us on social media:
GETTR Link–Parler Link–Telegram Link
We appreciate feedback. Click here to send us any comments and corrections. 
Listen to our Daily News Podcast!