President Donald Trump sat down with Piers Morgan for an interview. Trump promised Morgan 20 minutes but ended up giving Piers over an hour.
After the interview, the promotional material for the interview claimed that President Trump walked off set angrily.
Newly released audio debunked this and proved it was a hoax.
President Trump responded with a statement and didn't hold back.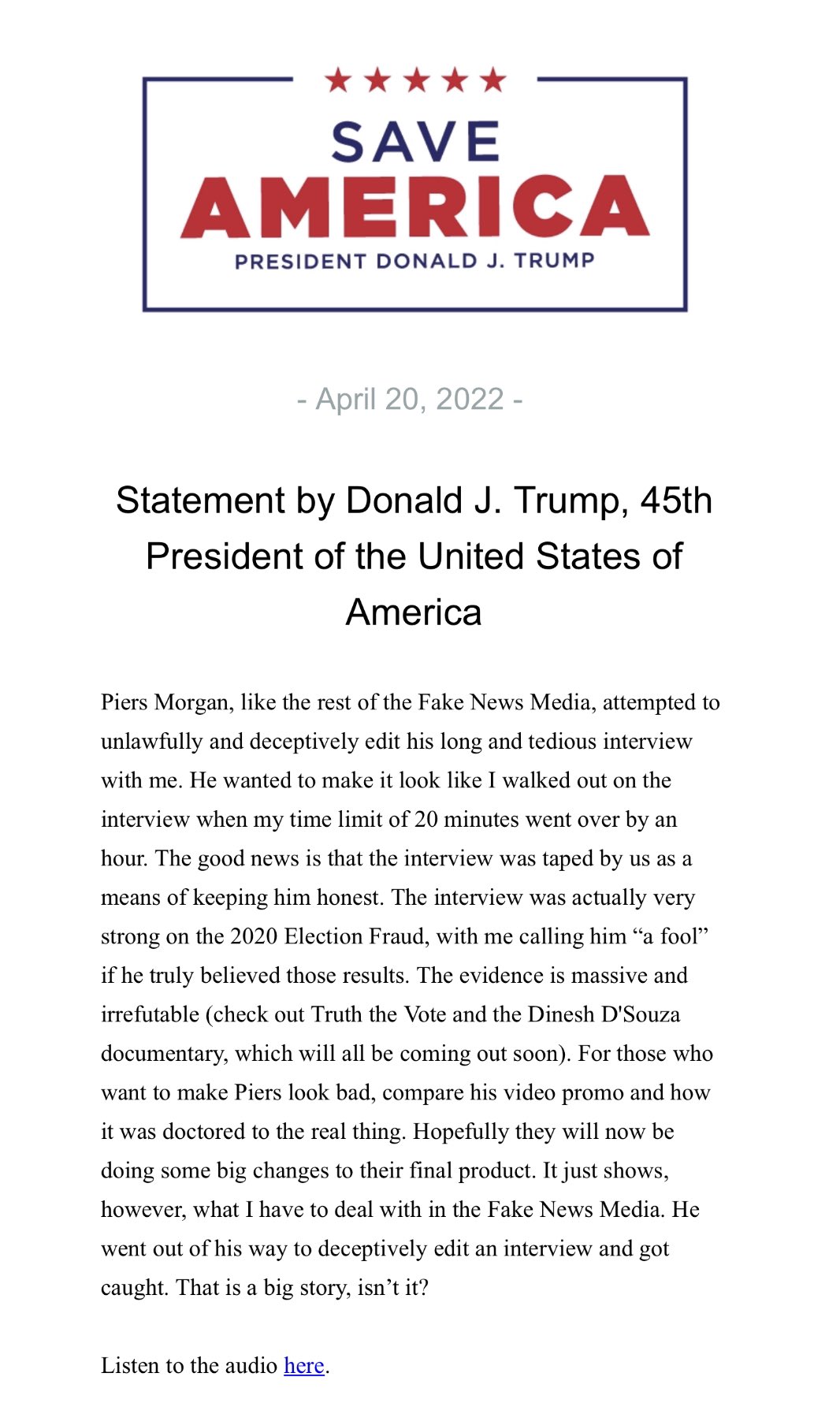 For the antidote to media bias, check out ProTrumpNews.com
The Palmieri Report is a Pro-America News Outlet founded by Jacob Palmieri. The Palmieri Report is dedicated to giving people the truth so that they can form their own informed political opinions. 
Follow our Rumble for daily uploads
Follow us on social media:
GETTR Link–Parler Link–Telegram Link
We appreciate feedback. Click here to send us any comments and corrections. 
Listen to our Daily News Podcast!