With Biden failing the Deep State is getting even more corrupt. We have seen more phony stories in the media and the sham Jan 6th committee continues to go after their political enemies.
45th President Donald Trump released a statement blasting the Deep State.
He called out Pelosi, the sham Jan 6th committee, and Mitch McConnell.
He pointed out that the Deep State is trying to cover-up what really happened on Jan 6th.
NEW!

President Donald J. Trump

"The Unselect Committee and Nancy Pelosi are completely out of control, harassing innocent people, seizing private phone and bank records, and using the Capitol Police to spy on members of Congress. The RINOs, who were recently given support… pic.twitter.com/9a50QaGPHL

— Liz Harrington (@realLizUSA) February 11, 2022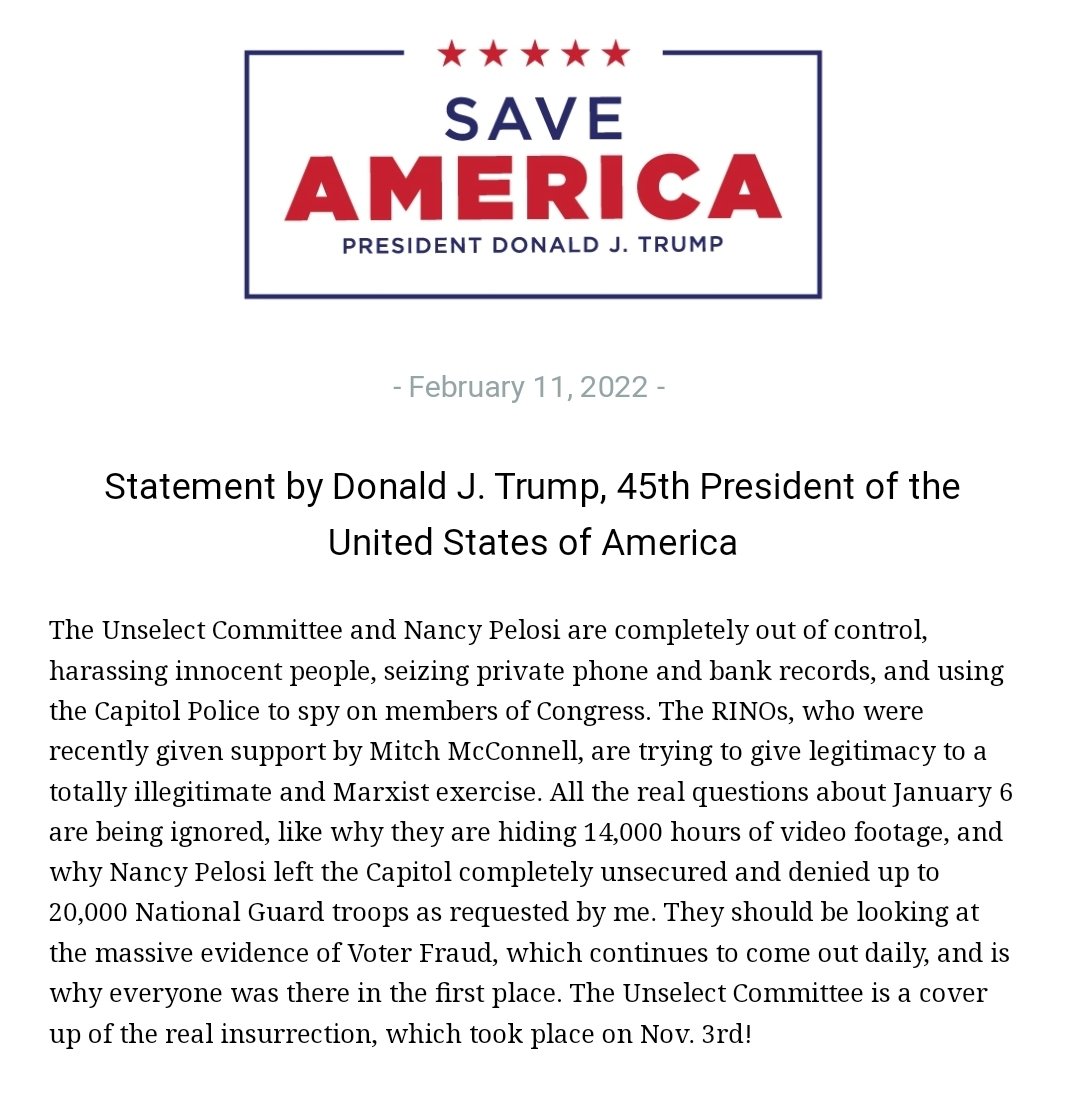 For the antidote to media bias, check out ProTrumpNews.com
The Palmieri Report is a Pro-America News Outlet founded by Jacob Palmieri. The Palmieri Report is dedicated to giving people the truth so that they can form their own informed political opinions. 
Follow us on social media:
GETTR Link–Parler Link–Telegram Link
We appreciate feedback. Click here to send us any comments and corrections. 
Listen to our Daily News Podcast!