Free Speech is under attack in America.
Big tech has teamed up with the media and Democrats to silence dissenters.
Trump just released a statement on the state of free speech in America.
NEW!

President Donald J. Trump:

"Whatever happened to free speech in our Country? Incredibly, but not surprisingly, the Big Tech lunatics have taken down my interview with the very popular NELK Boys so that nobody can watch it or in any way listen to it. In the 24 hours… pic.twitter.com/fZUQYfaCg6

— Liz Harrington (@realLizUSA) March 11, 2022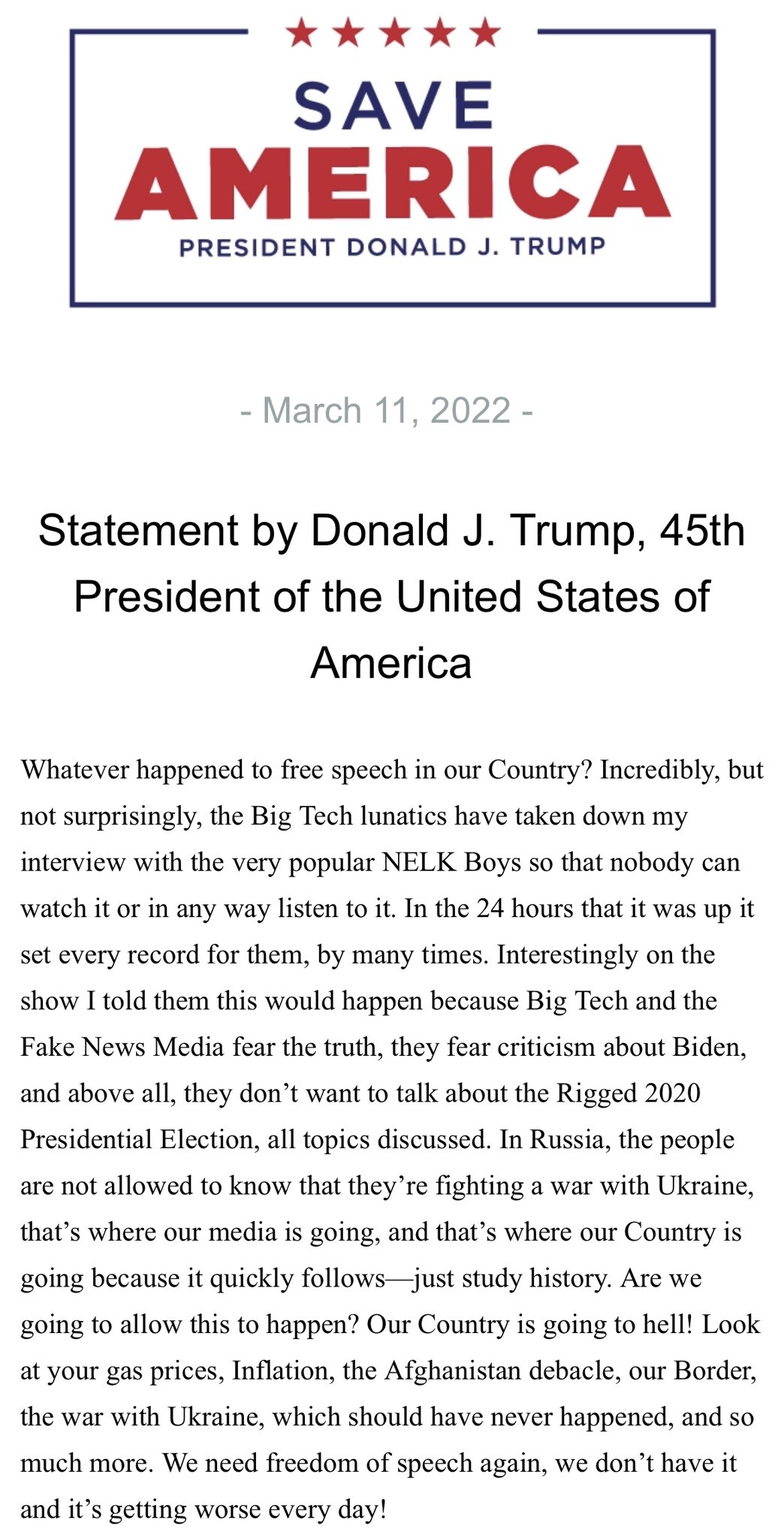 For the antidote to media bias, check out ProTrumpNews.com
The Palmieri Report is a Pro-America News Outlet founded by Jacob Palmieri. The Palmieri Report is dedicated to giving people the truth so that they can form their own informed political opinions. 
Follow us on social media:
GETTR Link–Parler Link–Telegram Link
We appreciate feedback. Click here to send us any comments and corrections. 
Listen to our Daily News Podcast!