More voter fraud evidence has surfaced out of Wisconsin.
It is now confirmed that over 50,000 "fraudulent votes" were cast by "Phantom Voters."
The Gateway Pundit did a great article on it:
"Over 50,000 Fraudulent Votes Cast from Phantom Voters Identified in WI – More than Twice the Margin on Nov 3rd" – New Shocking Data from 2020 Election Review in WI
Now, we have this.
Trump has reacted to it and called for elected leaders in Wisconsin to decertify the election: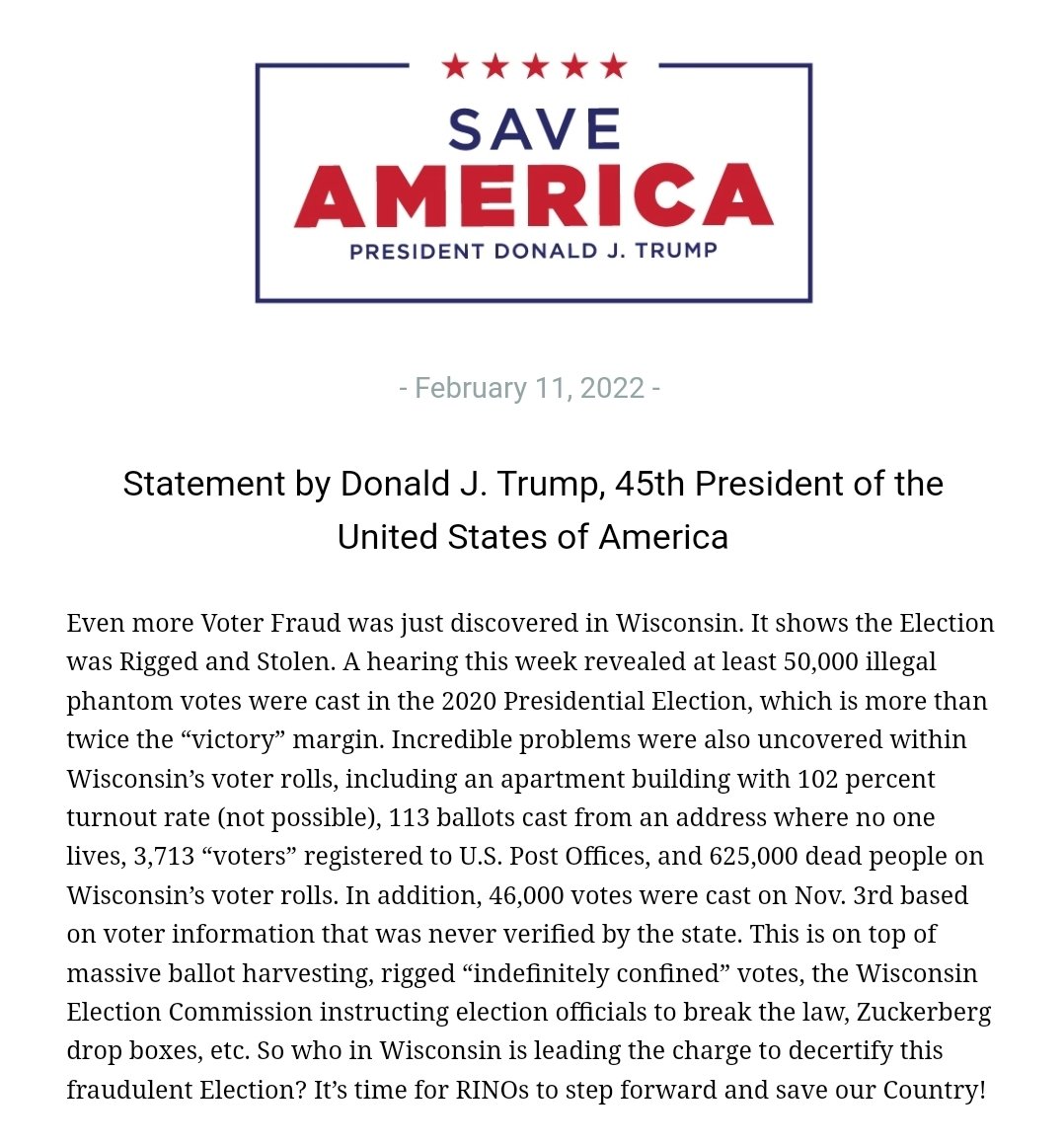 For the antidote to media bias, check out ProTrumpNews.com
The Palmieri Report is a Pro-America News Outlet founded by Jacob Palmieri. The Palmieri Report is dedicated to giving people the truth so that they can form their own informed political opinions. 
Follow us on social media:
GETTR Link–Parler Link–Telegram Link
We appreciate feedback. Click here to send us any comments and corrections. 
Listen to our Daily News Podcast!