9th circuit denied Stormy Daniel's appeal in her case against 45th President Donald Trump
She now has to pay $293,052 in legal fees to Trump
The ninth circuit court of appeals handed a major loss to Stormy Daniels and Michael Avenatti in their case against Trump.
To make matters even worse Stormy Daniels now has to pay Trump's legal fees.
Trump crows as liberal 9th Circuit seals victory over Stormy Daniels, Michael Avenatti https://t.co/o84PGiBP7O

— The Washington Times (@WashTimes) March 22, 2022
The liberal-leaning 9th Circuit refused Monday to hear Ms. Clifford's appeal of a lower-court ruling on her 2018 lawsuit. She had claimed that the then-president had defamed her by denying the affair and deriding her in personal terms.

In October 2018, U.S. District Judge S. James Otero dismissed the defamation lawsuit and also ruled that Mr. Trump was entitled to receive attorney's fees. In December of that year, the fees were set at $293,052.33.
Trump took a victory lap after the ruling saying "all I have to do is wait for all the money she owes me."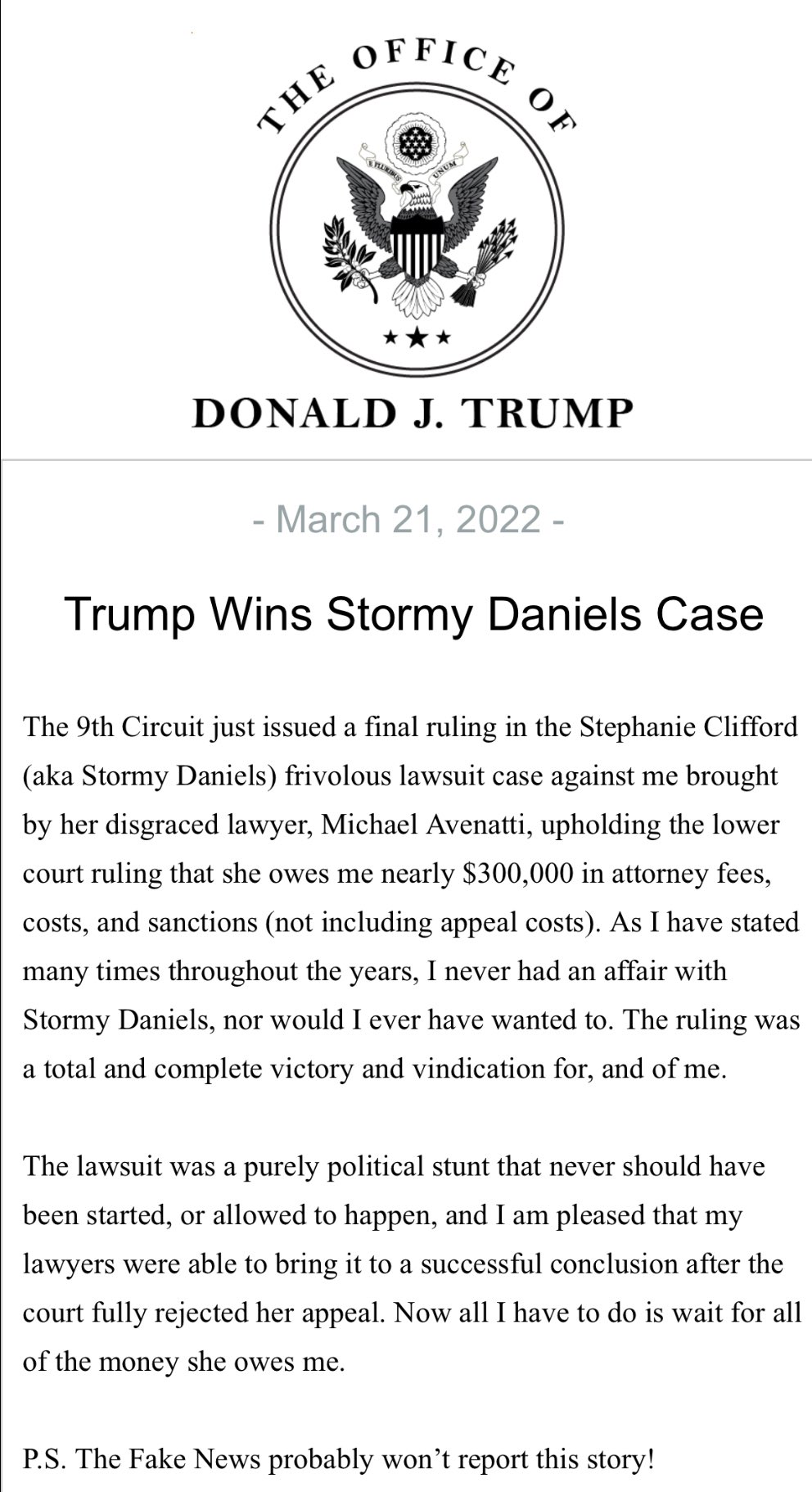 For the antidote to media bias, check out ProTrumpNews.com
The Palmieri Report is a Pro-America News Outlet founded by Jacob Palmieri. The Palmieri Report is dedicated to giving people the truth so that they can form their own informed political opinions. 
Follow our Rumble for daily uploads
Follow us on social media:
GETTR Link–Parler Link–Telegram Link
We appreciate feedback. Click here to send us any comments and corrections. 
Listen to our Daily News Podcast!