45th President Donald Trump challenged the media and Democrats to a debate on 2020 election fraud.
He said it would be a "ratings bonanza for television!"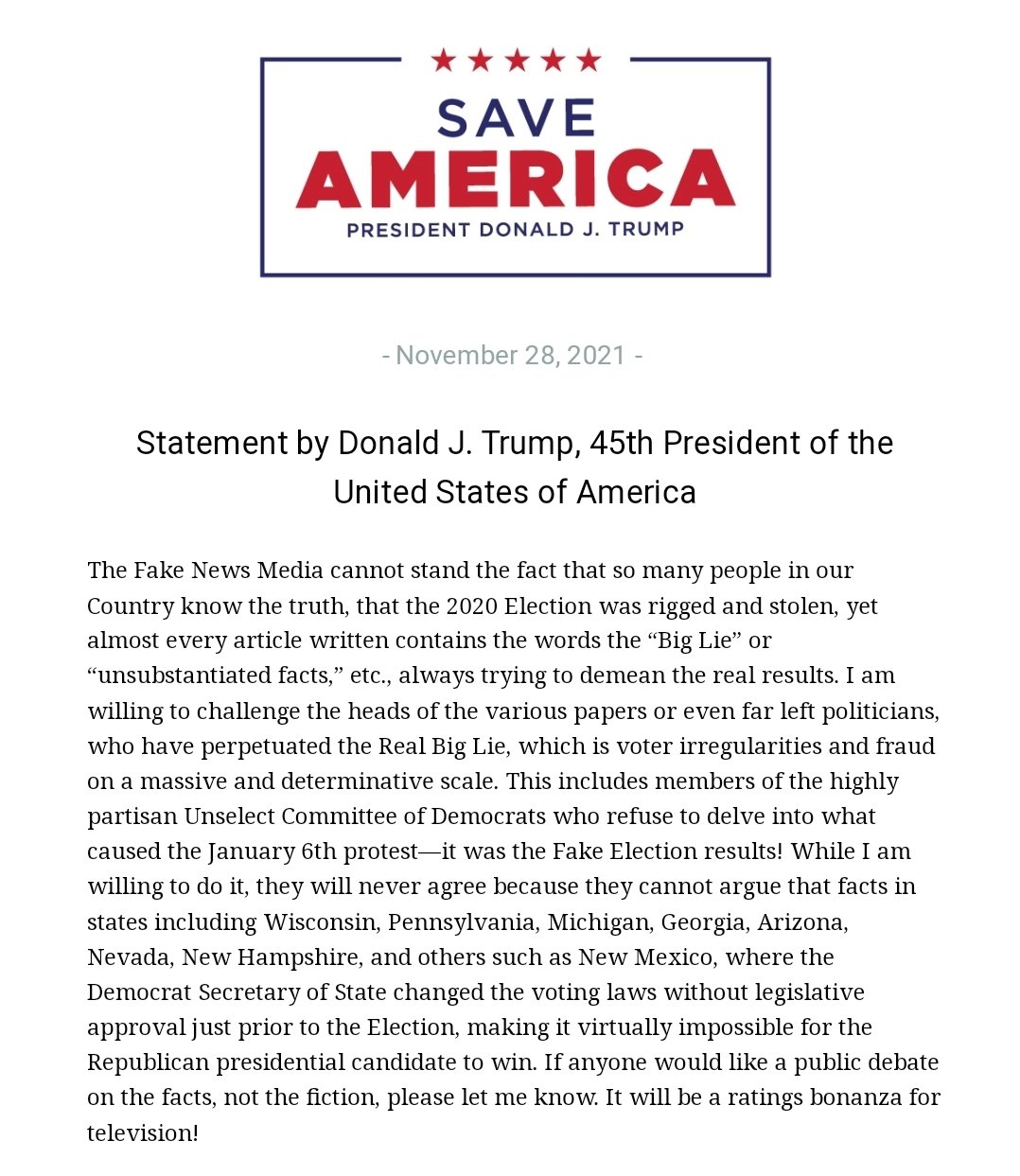 The challenge was sent out two days ago.
No Democrats or media members have accepted.
Trump just released a second statement explaining why the Democrats and media won't debate him on the topic of election fraud.
"It's really interesting, everybody wants me on television, I get the highest ratings by far, they need ratings to survive, and yet I put out a challenge to debate me about the massive election fraud, which took place in the 2020 Presidential Election, and there are no takers—think of it, zero takers for the so-called "ratings machine." The reason is, they know they can't win. All I have to do is lay out the facts—they are irrefutable. I've supposedly won all my political debates but this would be the easiest of them all! Swing state by swing state, they get decimated. This is the Hoax and the Scam and the Crime of the Century. Just remember, no takers!"
What are the Democrats and the media scared of?
The Palmieri Report is a Pro-America News Outlet founded by Jacob Palmieri. The Palmieri Report is dedicated to giving people the truth so that they can form their own informed political opinions. You can help us beat Big Tech by following us on GETTR , Telegram, and Rumble.