45th President Donald Trump released a statement blasting RINO GOP Senator Susan Collins. Collins voted to impeach Trump. 
NEW!

President Donald J. Trump:

"Funny thing about Susan Collins, who is absolutely atrocious, and has been for a long time, I won Maine 2, by a lot, and those hard working people attended a rally of many thousands. Just one word about her and the fact that she didn't help… pic.twitter.com/NVTujS8C8w

— Liz Harrington (@realLizUSA) February 14, 2022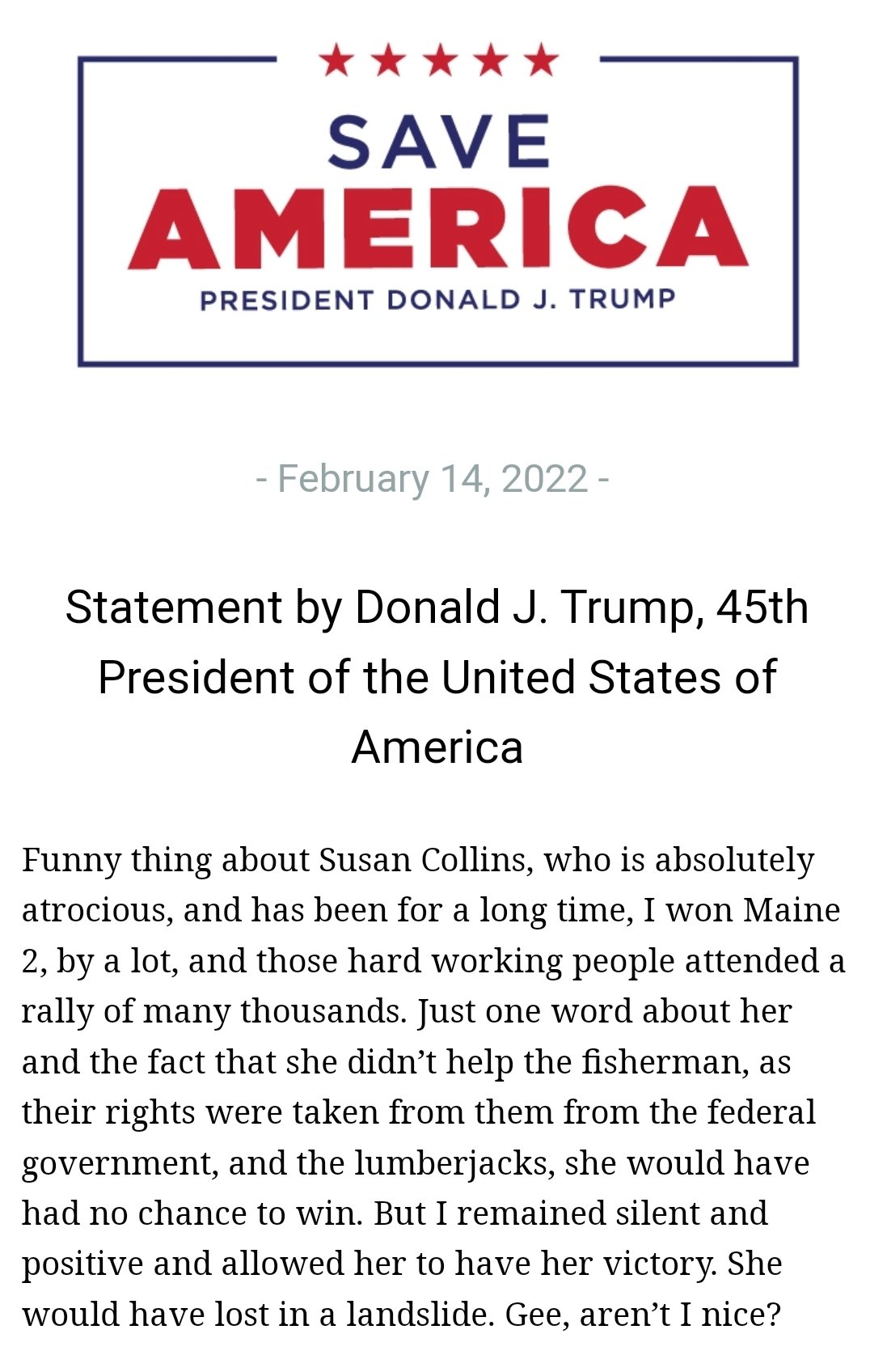 Trump has taken aim at GOP senators who refuse to stand up for GOP voters.
It is just as important for the GOP to get rid of RINOs as is it for them to beat Democrats in elections moving forward.
For the antidote to media bias, check out ProTrumpNews.com
The Palmieri Report is a Pro-America News Outlet founded by Jacob Palmieri. The Palmieri Report is dedicated to giving people the truth so that they can form their own informed political opinions. 
Follow us on social media:
GETTR Link–Parler Link–Telegram Link
We appreciate feedback. Click here to send us any comments and corrections. 
Listen to our Daily News Podcast!