During a 2020 election debate, Joe Biden said that 45th President Donald Trump should resign due to the number of deaths from COVID.
Now, more deaths have occurred under Biden than occur under Trump.
During a campaign debate last fall, Biden took a jab at then-President Trump for the 220,000 COVID-19 deaths in America, claiming that "anyone who is responsible for that many deaths should not remain as President of the United States of America."

Now, as nearly 780,000 American lives have been lost due to COVID-19, Psaki was asked by Fox News White House correspondent Peter Doocy whether that is "still the standard now that more Americans have died under President Biden than President Trump."
Trump has released a statement responding to this.
Un the statement Trump said that "the virus has beaten" Biden.
He also cited Biden's comments during the debate and said he should follow his own advice and resign.
New statement from Donald Trump:

"Biden said that he was going to 'beat the virus,' but instead, the virus has beaten him—and badly." pic.twitter.com/JFeIyN3JxD

— The First (@TheFirstonTV) December 6, 2021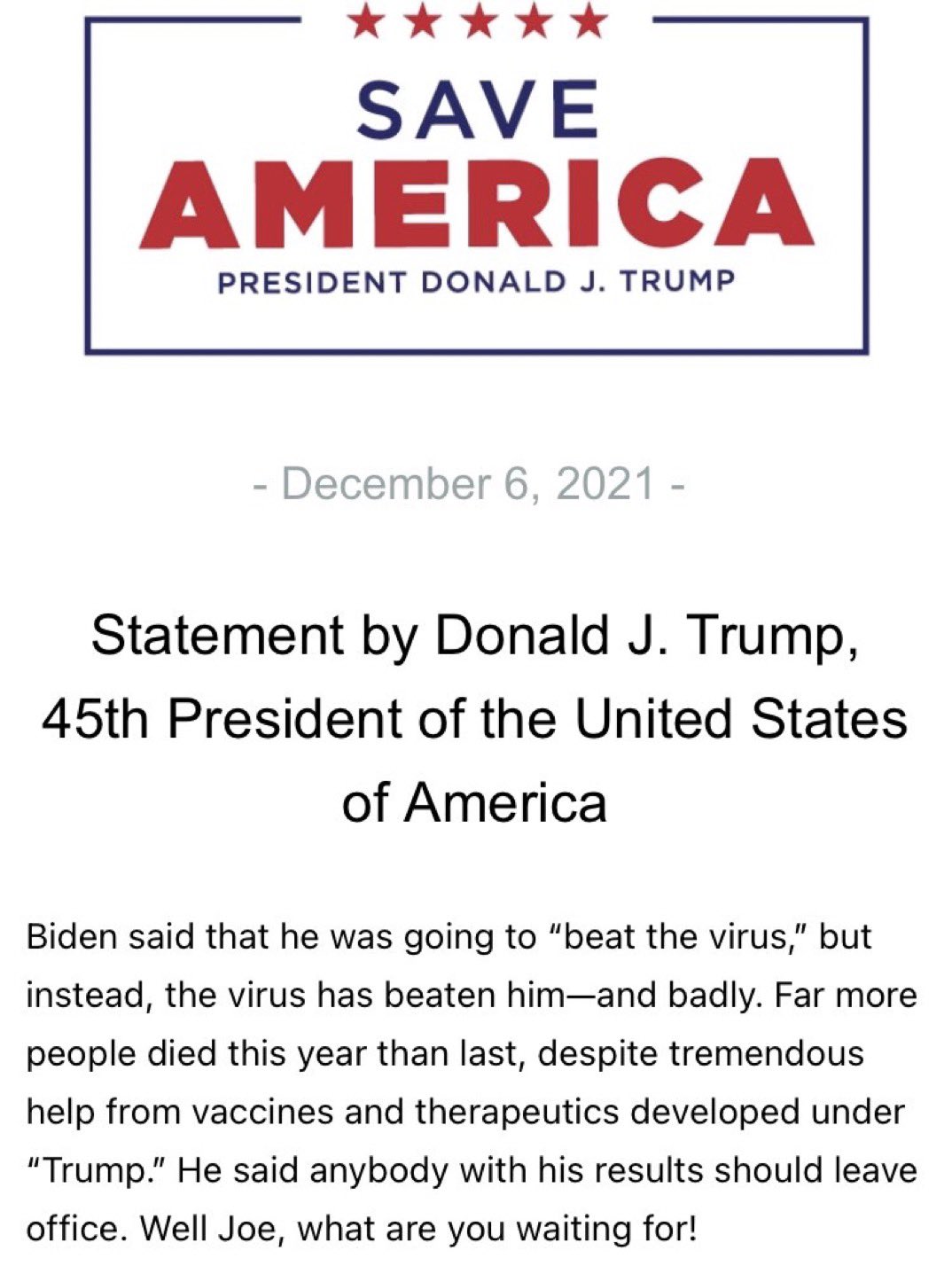 The Palmieri Report is a Pro-America News Outlet founded by Jacob Palmieri. The Palmieri Report is dedicated to giving people the truth so that they can form their own informed political opinions. You can help us beat Big Tech by following us on GETTR , Telegram, and Rumble.