45th President of the United States Donald Trump joined Sean Hannity's Fox News show for an interview.
During the interview, Trump announced he met with Kyle Rittenhouse.
President Trump On Meeting Kyle Rittenhouse

"Really a nice young man."

— The Columbia Bugle 🇺🇸 (@ColumbiaBugle) November 24, 2021
Trump released a statement after the not-guilty ruling saying "if that is not self-defense nothing is!"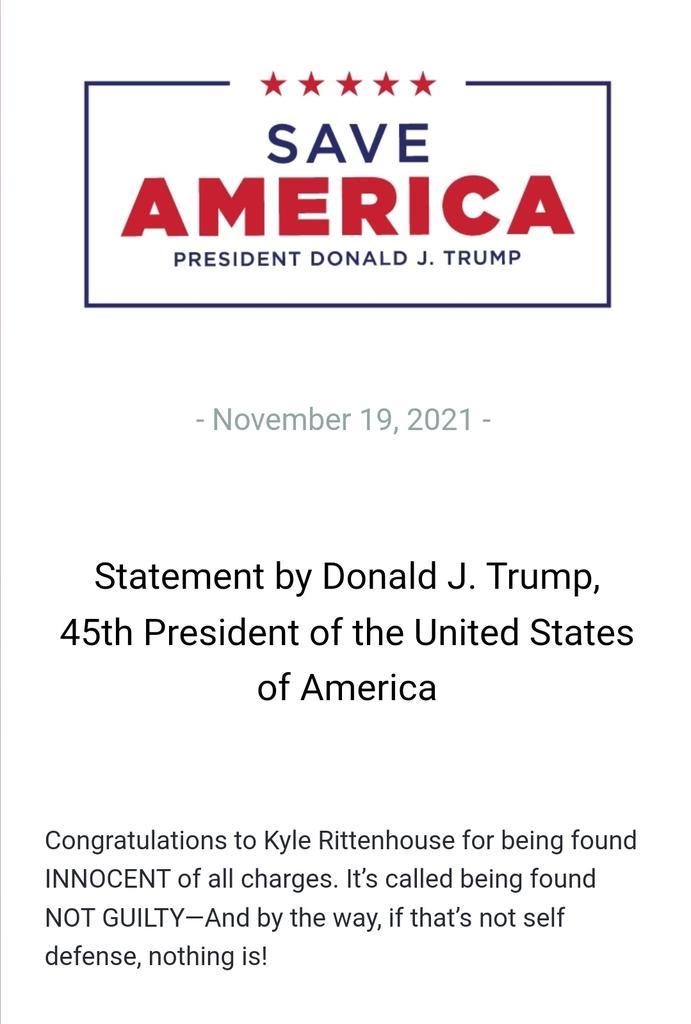 Trump also correctly predicted that it was self-defense the day after it happened:
The Palmieri Report is a Pro-America News Outlet founded by Jacob Palmieri. The Palmieri Report is dedicated to giving people the truth so that they can form their own informed political opinions. You can help us beat Big Tech by following us on GETTR , Telegram, and Rumble.