More bad news for Biden.
Nearly 70% of the country disapproves of Biden's Afghanistan handling.
60% strongly disapprove.
#AfghanistanCrisis – 69.3% of Americans Disapprove of #Biden's handling of #Afghanistan military operations – according to @trafalgar_group & @COSProject #Poll of likely '22 voters conducted 8/14-8/15 See Report: https://t.co/vwQzmJ8IOq pic.twitter.com/0qOieoMenl

— Robert C. Cahaly (@RobertCahaly) August 16, 2021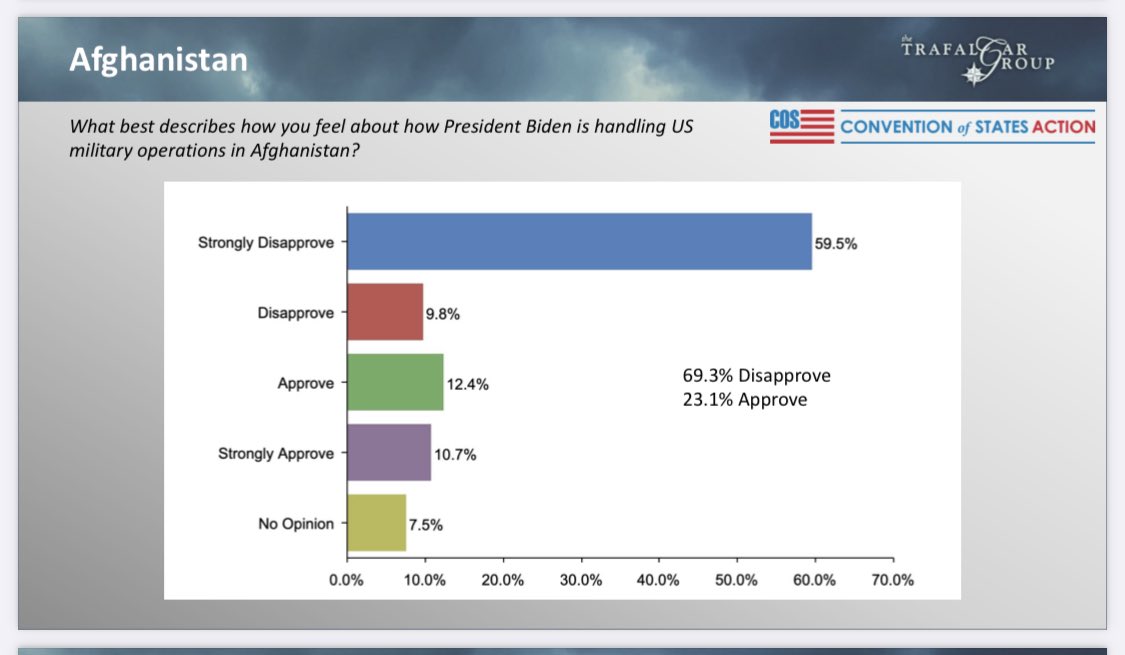 The Palmieri Report is a Pro-America News Outlet founded by Jacob Palmieri four years ago at the age of 19. Since its founding, it has gotten over 2M pages views and over 20k followers. The Palmieri Report is dedicated to giving people the truth so that they can form their own informed political opinions.