A recent Harvard/Harris poll found that Mike Pence was leading the pack for 2024 if Trump does not run.
Former President Trump is the clear favorite to win the GOP's 2024 presidential nomination if he decides to mount another bid for the White House, according to a Harvard CAPS-Harris Poll survey released exclusively to The Hill on Monday.

Nearly 6 in 10 Republican voters surveyed — 58 percent — say they would vote to put the former president back on the ballot in 2024, suggesting the party is ready and willing to give Trump another chance after his 2020 loss to President Biden.

No other potential 2024 Republican candidate comes close to matching Trump. Former Vice President Mike Pence notches a distant second place with 13 percent support among GOP voters, while Florida Gov. Ron DeSantis, a rising star in the Republican Party, scored only 9 percent support in a primary field that includes Trump.
Is Pence going to be the next Jeb?
Columnist Don Suber thinks so.
The Harvard-Harris way-too-early poll shows Pence! is ahead of DeSantis by 12 points for the 2024 nomination if President Trump stays on the porch.

Well, for years, Jeb! was the presumptive nominee in 2016. Then on June 16, 2015, Donald John Trump entered the race and a month later, he took the lead in the polls. The rest, as they say, is history.

…

Above all, Pence's politics align with Jeb!

Republicans do not want an Establishment Candidate. Not after Romney, and certainly not after Trump.

But this may be a moot point by 2024 because Donald Trump is seeking re-election again. If he does not run, Trump's endorsement will matter more than anything in the polls today.
Reminder:
Pence got only 1% in the CPAC Straw poll in the 2024 race without Trump: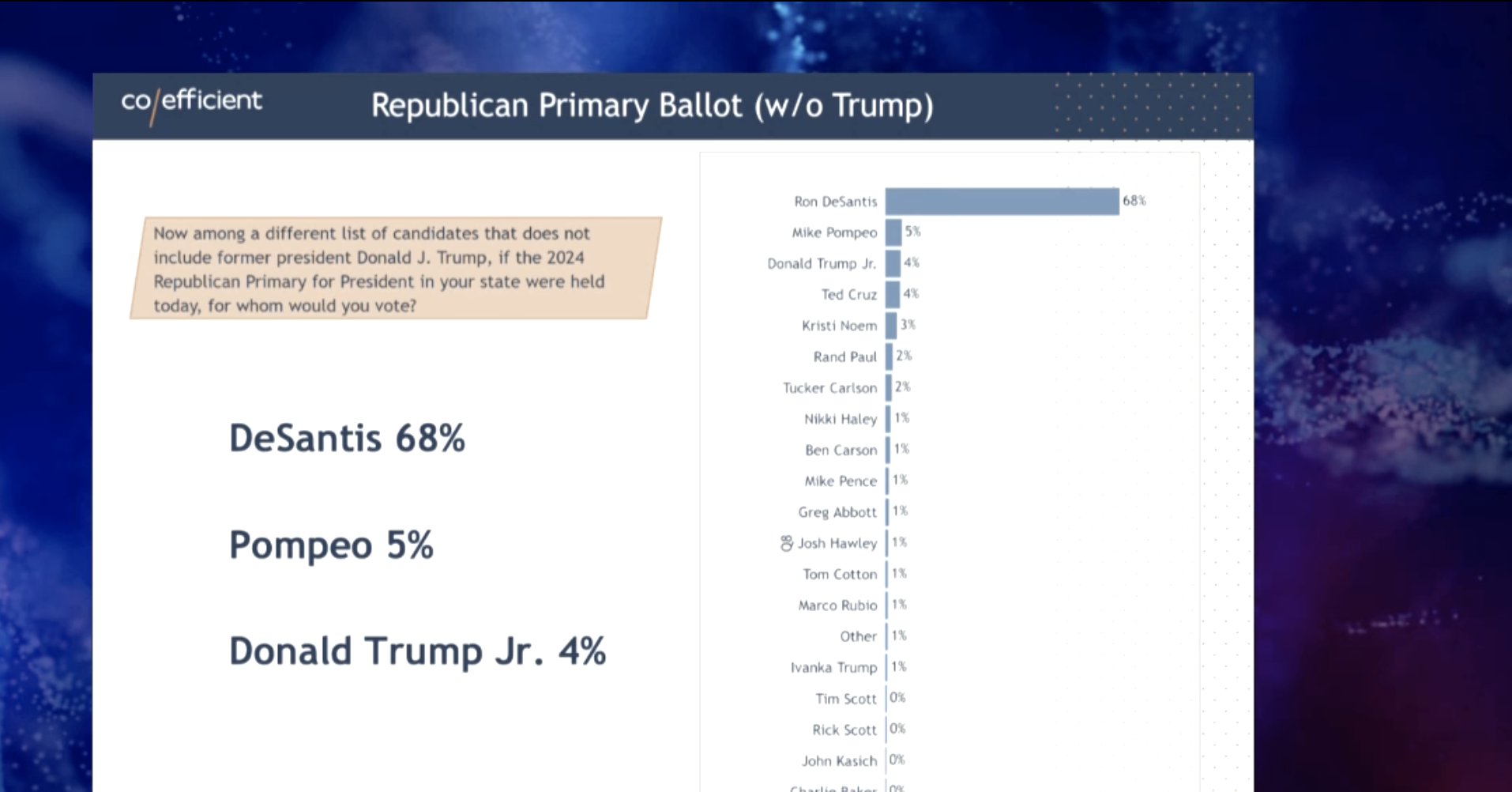 The Palmieri Report is a Pro-America News Outlet founded by Jacob Palmieri. The Palmieri Report is dedicated to giving people the truth so that they can form their own informed political opinions. You can help us beat Big Tech by following us on GETTR , Telegram, and Rumble.