The Palmieri Report previously reported on the Biden administration releasing 50 million barrels of oil from the reserves.
Biden White House Releasing 50 Million Barrels Of Oil From Reserves
Now, we have this.
Trump has released a statement on it.
NEW!

President Donald J. Trump:

"..We were energy independent one year ago, now we are at the mercy of OPEC, gasoline is selling for $7 in parts of California, going up all over the Country, and they are taking oil from our Strategic Reserves. Is this any way to run a Country?" pic.twitter.com/BMOtr9XZug

— Liz Harrington (@realLizUSA) November 23, 2021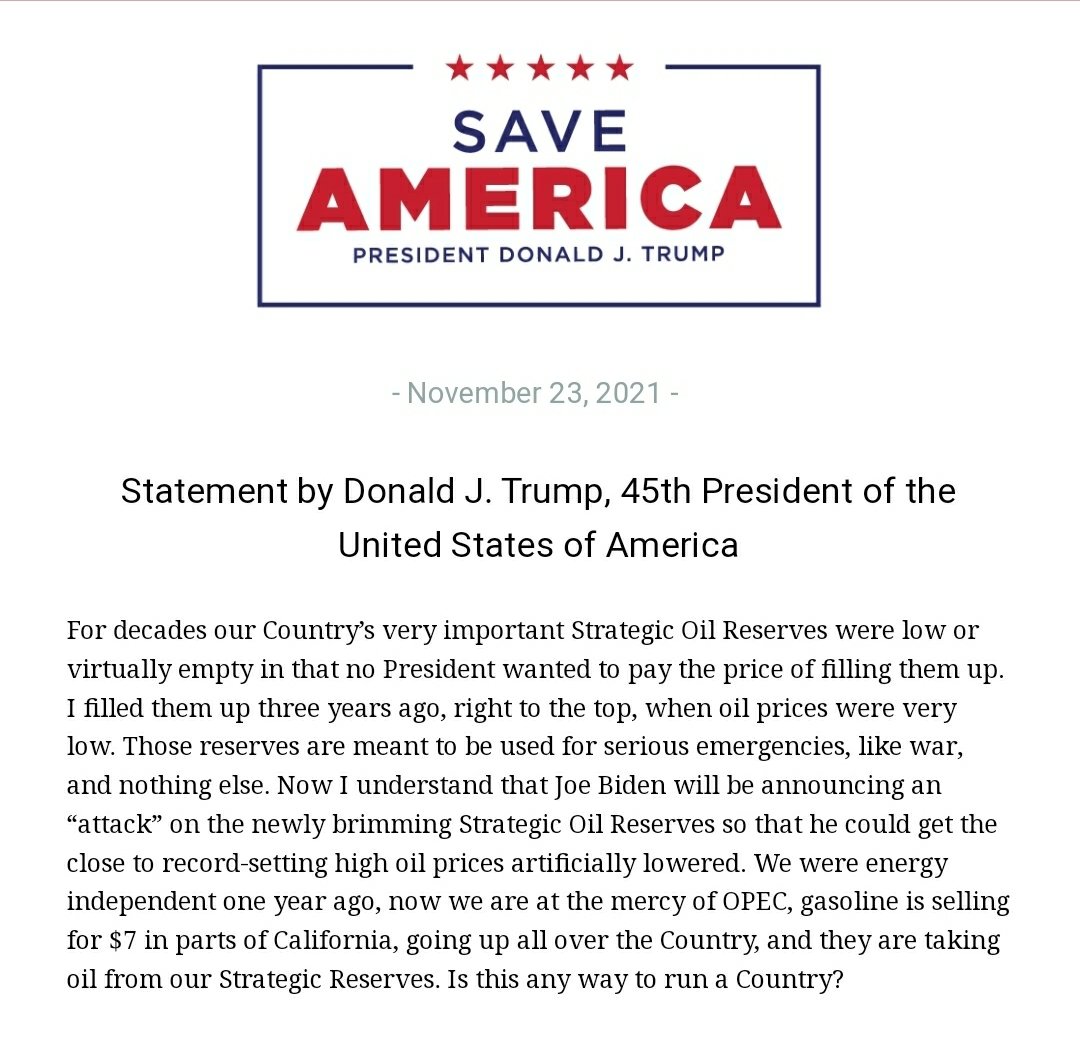 The Palmieri Report is a Pro-America News Outlet founded by Jacob Palmieri. The Palmieri Report is dedicated to giving people the truth so that they can form their own informed political opinions. You can help us beat Big Tech by following us on GETTR , Telegram, and Rumble.