45th President Donald Trump isn't going to let Hillary get away with spying.
He just released a statement blasting Hillary over the scandal and branding it "Hillarygate."
a crime as the act of treasonous espionage itself. It is showing the world why our media is truly the enemy of the people!"

— Liz Harrington (@realLizUSA) February 16, 2022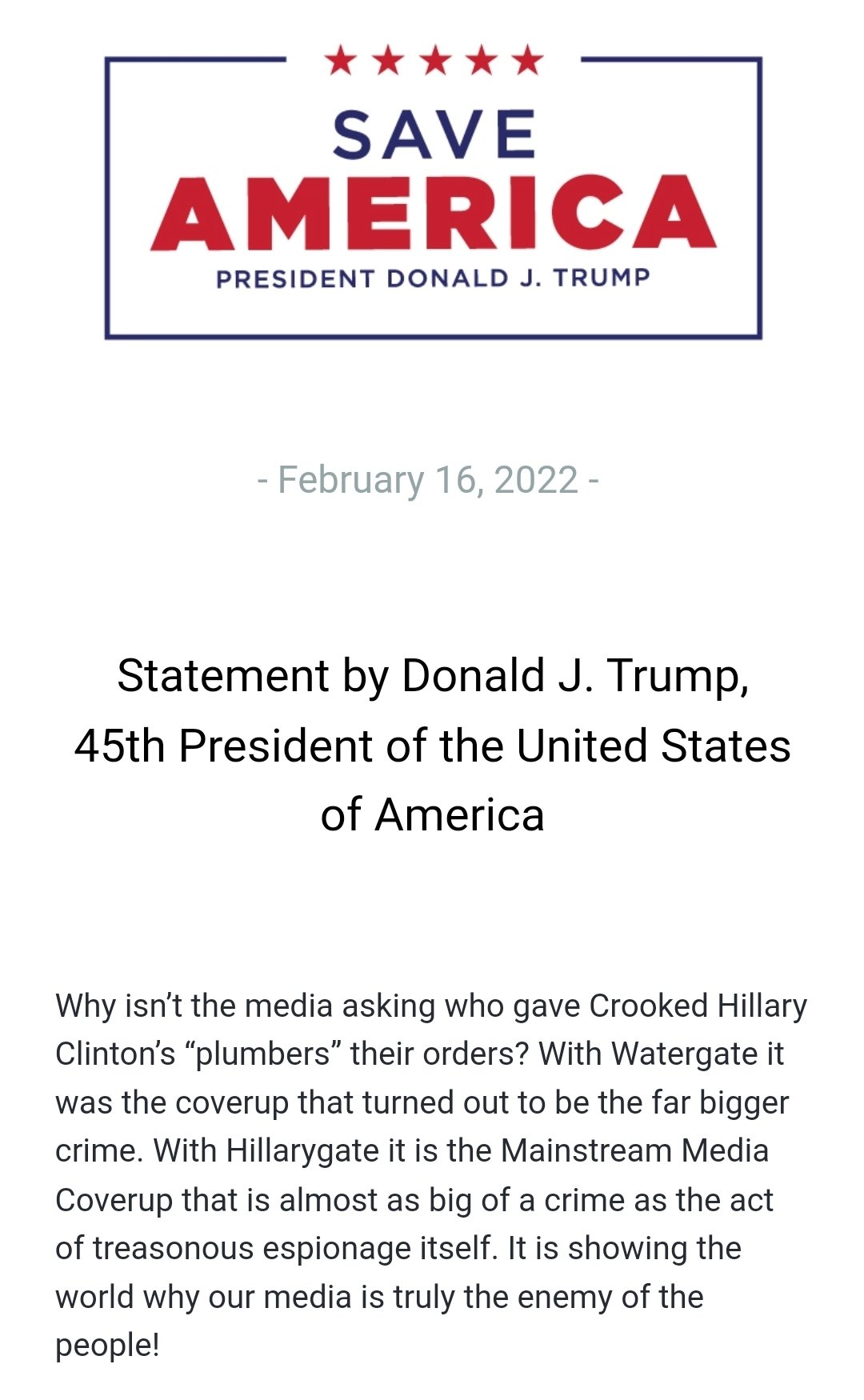 The Palmieri Report is a Pro-America News Outlet founded by Jacob Palmieri. The Palmieri Report is dedicated to giving people the truth so that they can form their own informed political opinions. You can help us beat Big Tech by following us on GETTR , Telegram, and Rumble.