Everyday Americans can's stand Dr. Fauci.
Yet, the elites continue to protect him.
They are now releasing a documentary attempting to continue to protect his image:
Everyday Americans have shown just how little they like it in the ratings:
Rotten Tomatoes has revealed the audience score of National Geographic's Fauci documentary after Breitbart News inquired on Monday why the site had so far failed to publish the information.

Fauci has an audience score of just 2 percent, indicating overwhelmingly negative viewer opinions of the movie. The score stands in stark contrast to the movie's 91 percent "Tomatometer" score, showing the vast majority of professional movie critics liked the movie.
Rotten Tomatoes:
What the people think of Fauci's new documentary. pic.twitter.com/f8NtGcQzHy

— The First (@TheFirstonTV) October 11, 2021
IMDb: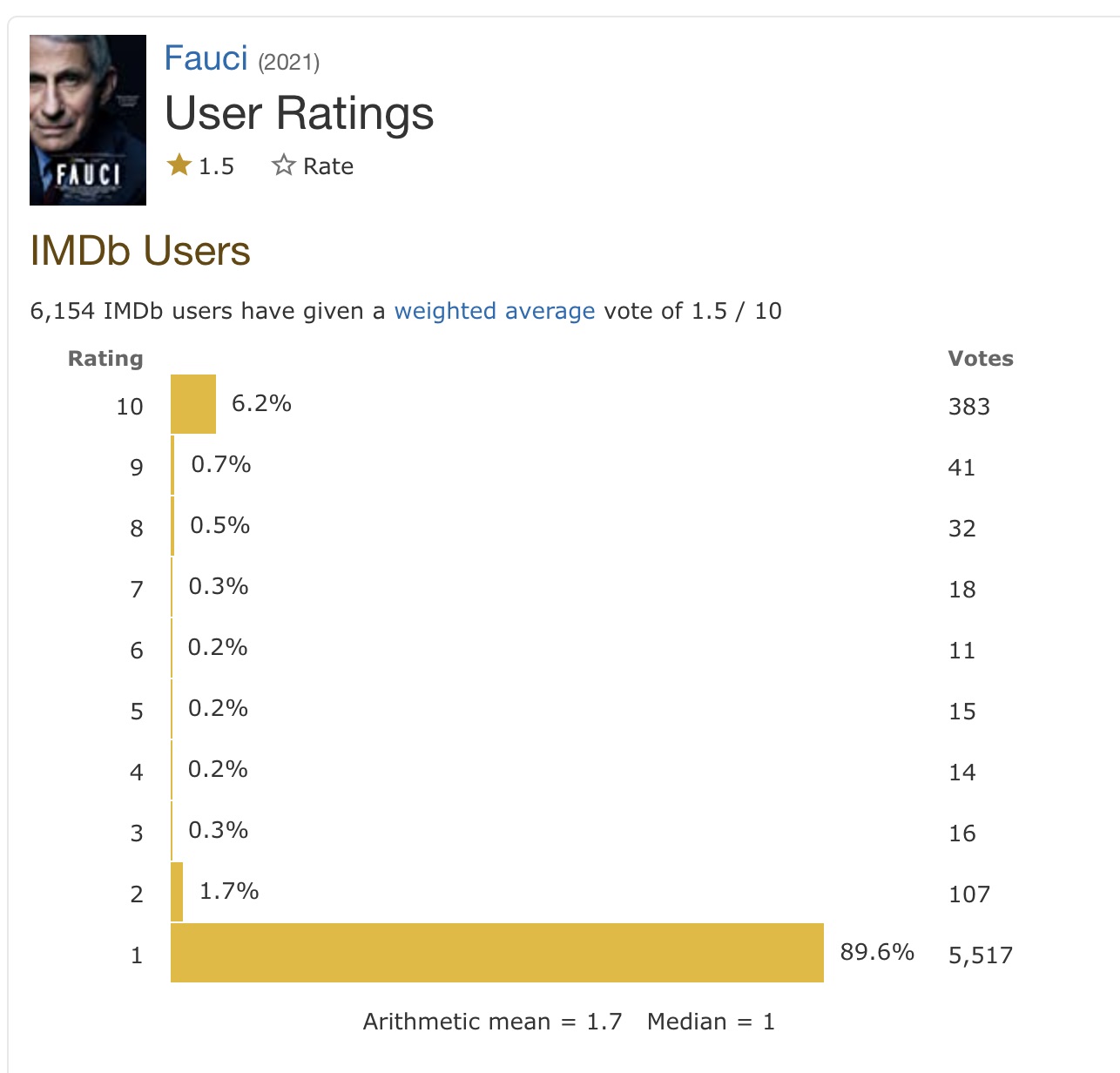 YouTube:
Fire Dr. Fauci!
The Palmieri Report is a Pro-America News Outlet founded by Jacob Palmieri. The Palmieri Report is dedicated to giving people the truth so that they can form their own informed political opinions. You can help us beat Big Tech by following us on GETTR , Telegram, and Rumble.